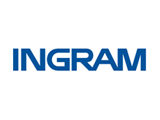 Ingram Content Group's leading e-textbook solution for publishers, academic institutions, and students, today announced that sixty new publishers have added more than 35,000 new digital textbooks and online course materials to its VitalSource Bookshelf® platform.
"The students of today are using technology to their advantage, and we are experiencing significant growth in the number of publisher, institutional, and reseller customers using the VitalSource Bookshelf platform," said Kent Freeman, Chief Operating Officer, Vital Source Technologies, Inc. "We will continue to nurture our publisher relationships and expand and diversify our title selection to provide the digital content that's in demand by students and educators worldwide."
The most recent publishers using the VitalSource platform to reach the education market include fourteen of the most recognized university presses. In addition, publishers that specialize in medical, scientific, law, religion, general trade, and standards-based education content have committed titles to the platform. These newest publishers join Cengage Learning, Elsevier, Wiley, McGraw-Hill, and more than 200 other publishers that currently make content available through VitalSource Bookshelf.
"As institutions around the world continue to move to digital learning environments, working with Ingram's VitalSource platform gives us the tools to easily expand the reach of our titles to the broader education community," said Jed Lyons, President & CEO, Rowman & Littlefield Publishing Group, Inc. "As more schools reshape and enhance their curriculums for today's student with digital content and technology from Vital Source, more Rowman & Littlefield titles will be available to those that want them."