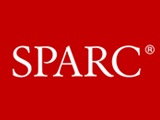 The next  SPARC-ACRL Forum, "Campus Open Access Funds: The State of Play" will be held at the ALA Annual Conference in Anaheim, CA, on Saturday, June 23rd, from 4:00-5:30pm in the Grand Ballroom South at the Disneyland Hotel. Co-sponsored by SPARC (the Scholarly Publishing and Academic Resources Coalition) and ACRL (Association of College and Research Libraries), the popular semi-annual forum focuses on emerging issues in scholarly communication.
This Forum will explore the current status of campus-based funds designed to support publication in Open Access Journals. Speakers will examine the latest developments in creating, implementing and administering this crucial resource.  Presenters will include:
Sue Kriegsman is Program Manager for the Office for Scholarly Communication at Harvard University Library.
Chuck Eckman is Librarian and Dean of Library Services at Simon Fraser University.
Andrew Waller is a Librarian at University of Calgary.
Further details about the Forum will be announced in mid-May. We look forward to seeing you there!