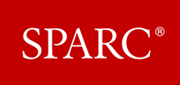 SPARC just wrapped up a very successful first-ever Open Access (OA) Meeting in Kansas City, MO. This meeting built on the foundation established by the popular SPARC Digital Repositories meeting, and its expanded focus included information on institutional OA policies, author rights, and OA publishing. The 250 (very active!) participants represented librarians, researchers, publishers, and technologists from around the globe. The meeting program was designed to inspire the community and foster opportunities for collaborative action on all issues relating to open access.
Keynote speaker, John Wilbanks, Fellow of the Ewing Marion Kauffman Foundation, kicked off the meeting off with a high-energy presentation constructed in triads: he highlighted three stories, three "uncomfortable truths" and three eventual scenarios relating to the future of OA. His broad-ranging talk touched on topics from decentralized networks to data publishing to do-it-yourself alternative metrics. Throughout the presentation, Wilbanks emphasized the need for the community to insist on clarity of the definition of Open Access, especially with regards to end user rights. Underscoring the notion that the true power of Open Access is to enable innovation by encouraging collaboration, he noted "there is no together without rights," and ended with a thought-provoking proposal for a new kind of "SWOT" analysis for the 21st scholarly publishing landscape.
The meeting included panels with expert speakers discussing Open Access policies (on a local, national and international level), new developments in the world of open digital repositories, an examination of author rights, and an in-depth look into the state of play in open-access journal publishing. The presenter slideshows are posted and the recordings will be available shortly.
The ever-popular Innovation Fair provided a terrific showcase for the creative work being done by institutions and businesses around Open Access. In rapid-fire two-minute presentations (including some in rhyme!), participants described their projects and key outcomes. This year's topics included information from specialized repositories to the possibility of new metrics challenging the impact factor for primacy in the tenure and promotion process.
Throughout the meeting, Twitter activity was extremely high and presented a variety of questions and comments from those in the room, as well as from those just following along at home. Adding moments of levity to the proceedings, FakeElsevier chimed in several times with comments directed to SPARC OA participants, including this plea: "Msg to #sparc2012 attendees: Resistance still futile. Why haven't you given up yet? That is all."
Please look out for more information on the next SPARC webcast featuring information on article level metrics with Peter Binfield April 12.