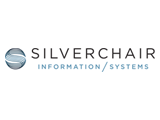 SPIE today announced the relaunch of the SPIE Digital library, the largest repository of optics and photonics content, in one semantically integrated collection on Silverchair's SCM6 platform.
"Our goal in developing the new SPIE Digital Library was to better integrate all of our content," said Eric Pepper, SPIE Director of Publications. "We selected Silverchair because the SCM6 platform provides a semantic foundation, forging connections across SPIE proceedings, journals, and eBooks and presenting a unified user experience. Our new site has been designed to enable SPIE to develop and deliver new content types and formats and to improve information discovery for researchers, educators, and students."
Features of the new SPIE Digital Library include:
·         More content­ – With the addition of 27 years of archival content (published between 1962 and 1989), the SPIE Digital Library now features over 375,000 proceedings papers, journal articles, and eBooks chapters.
·         Optics and Photonics Taxonomy – Supports content recommendations, semantic search, and dynamic topic collections.
·         Semantic Collections – Integrating content from proceedings, journals and eBooks, the SPIE Digital library now offers 120+ specific subject collections.
·         Content in Context – Surfaces highly relevant articles and other resources from across all the publications in the SPIE Digital Library.
·         Integrated SPIE Author Profiles – Provides users with an overview of the publication record, society activities, and accomplishments of authors.
·         Conference Videos – Users can view selected conference presentations directly within the proceedings article page, providing enhanced understanding of the content directly from the author.
·         Personalization – Users can manage email alerts, save figures and tables, view a summary of subscriptions and article privileges, and activate remote access to their institution's subscription.
·         Single Log-in Credentials for All SPIE Websites – One username and password provides access to SPIE Digital Library and all other SPIE websites.
"The new SPIE Digital Library sets a new standard in the physical sciences," said Thane Kerner, Silverchair CEO. "Working with SPIE, Silverchair has extended our semantic coverage across the optical sciences. The result is an unparalleled user experience that leverages the semantic fingerprinting of the SCM6 platform to provide content integration through topic collections, unified search results, and highly relevant recommendations."
To view the redesigned site and new features firsthand, visit http://spiedigitallibrary.org/.