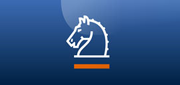 Springer and the Japan Alliance of University Library Consortia for E-Resources (JUSTICE) recently signed a comprehensive agreement for current electronic journal subscriptions and online journal back files on SpringerLink (www.springerlink.com). Springer will provide access to 1,000 journals in the Springer Journal Archives from the first volume published up to 1999. Springer will also provide files to the National Institute of Informatics (NII). All universities in Japan will have access via NII-REO (http://reo.nii.ac.jp/oja/?lang=en).
This agreement represents a cooperative milestone that creates a national infrastructure for academic information. Furthermore, with essential support from the NII, Springer and JUSTICE have agreed to reduce annual price increases for the current electronic journal subscriptions in this new framework.
Mr. Koichi Ojiro, Director of the JUSTICE office, said, "The mutual trust we have with Springer allows us to support many university libraries which suffer from information gaps in their infrastructure and we hope that this model agreement will be followed by other STM publishers. Springer is not only a business partner but a real supporter of our work."
"It is Springer's mission to make its valuable content easily accessible for as many students and researchers as possible. This obviously applies to its current content but also for the journal back files. By concluding this agreement with Springer as well as with NII and JUSTICE, who are the most important and long-standing partners in Japan, we have taken yet another important step in Japan", said Peter Coebergh, Springer's President Corporate Markets, Healthcare & Asia-Pacific Sales.
Springer Science+Business Media (www.springer.com) is a leading global scientific publisher, delivering quality content through innovative information products and services. The company is also a trusted provider of local-language professional publications in Europe, especially in Germany and the Netherlands. In the science, technology and medicine (STM) sector, the group publishes around 2,000 journals and more than 7,000 new books a year, as well as the largest STM eBook Collection worldwide. Springer has operations in roughly 20 countries in Europe, the USA, and Asia, and more than 5,500 employees. In 2010, it generated annual sales of around EUR 866 million.
Japan Alliance of University Library Consortia for E-Resources (JUSTICE) is a newly established consortium that merges two former academic consortia in Japan: JANUL, which is the National University consortium with 87 members; and PULC, a private and public university consortium with 408 members.