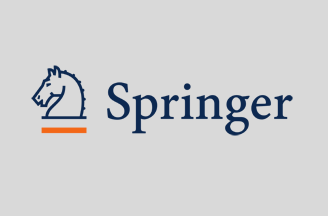 Springer and the American Thoracic Society (ATS) have entered into a partnership to collaborate on the book series Respiratory Medicine. Springer will hold editorial responsibility, but will work with the ATS to develop new topics for books. Members of the society will have free access to the eBooks in the series on SpringerLink and be eligible for discounted prices of the print versions on Springer's website. The series includes 20 books with about 15 in development. The first volume was published in 2009. 
The books in the series Respiratory Medicine offer clinical and research-oriented resources for pulmonologists and other practitioners and researchers working in respiratory care. Spanning a broad range of issues in respiratory medicine, the series covers topics such as COPD, asthma and allergy, pulmonary problems in pregnancy, molecular basis of lung disease and sleep disordered breathing. The series editor is Sharon Rounds, MD, Professor of Medicine and of Pathology and Laboratory Medicine at the Alpert Medical School at Brown University in the US.
Dr. Rounds said, "It is terrific to be partnering with the American Thoracic Society, the premier international professional organization in the field. The ATS membership includes top scientists and clinicians and we are looking forward to collaborating with them."
Richard Lansing, Editorial Director Clinical Medicine at Springer, said, "We are honored to be working with the American Thoracic Society on book projects that will become part of our existing, successful Respiratory Medicine series. The series is a perfect fit to meet the needs of the ATS mission."
"The ATS is very pleased to partner with Springer on this important book series," said ATS Journals Publisher Diane Gern. "Providing richer, more expansive educational resources for our members is an integral part of the society's mission."
The roots of the American Thoracic Society (www.thoracic.org) reach back to 1905, when a small group of physicians decided that the best way to improve care for tuberculosis patients was to share their experiences and discoveries. Today, the ATS has grown into an international society with more than 15,000 members. The ATS is the world's leading medical association dedicated to improving health worldwide by advancing research, clinical care and public health in respiratory disease, critical illness and sleep disorders.