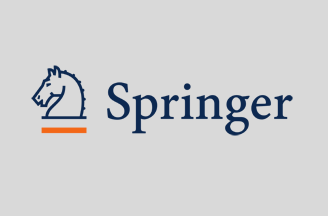 Springer is intensifying its open access activities in South Korea by signing agreements for two new SpringerOpen journals with the Korean Geotechnical Society (KGS) and the Korean Society of Clothing and Textiles (KSCT). Starting in January 2014, both research societies will start publishing their official journals with Springer.
Fashion and Textiles
, a newly launched journal, is the official publication of the Korean Society of Clothing and Textiles. The double-blind, peer-reviewed international journal is dedicated to promoting scholarly exchange among academic and industrial researchers in the field of fashion and textiles. The multidisciplinary scope of the quarterly journal includes the areas of textile science and technology, clothing science and technology, economics of the clothing and textile/fashion business, and fashion design and history
"We are delighted to publish Fashion and Textiles with Springer, a trusted and innovative global publisher. We believe that it will be the primary platform for innovative ideas and fresh perspectives as well as a hub for interdisciplinary fashion and textile research in engineering, natural science, social sciences and the arts. As an open access journal, Springer will offer diverse distribution channels and academic publishing expertise," said Editor-in-Chief Professor Kyung Wha Oh from Chung-Ang University, Korea.
Professor Hyo Seon Ryu, President of the Korean Society of Clothing and Textiles, said: "KSCT is pleased to collaborate with Springer, which is an excellent partner in our endeavor to promote the academic activity of the KSCT."
The multidisciplinary International Journal of Geo-Engineering (previously published as the 'International Journal of Geotechnical Engineering') provides a forum to discuss the knowledge and experience of geoengineering from fundamentals to cutting-edge technologies. It covers the broad area of academic and practical aspects of geoengineering, including environmental geomechanics, engineering geology, geoenergy development, and the latest experimental, analytical and numerical methods.
Professor Seung-Ho Lee, President of the Korean Geotechnical Society, said, "We are delighted to cooperate with Springer in publishing our journal. There has been an intensive effort to publish a high-quality international journal with the active involvement of sister societies. We believe that the journal will contribute to the collection and distribution of the latest global geoengineering issues."
"I am excited by the scope of the journal Fashion and Textiles. I believe that it will have a strong impact on the textile as well as clothing and fashion communities," said Mark de Jongh, Senior Publishing Editor and coordinator of the Springer publishing program in Korea. "Springer has a robust publishing portfolio in the geosciences and we believe that theInternational Journal of Geo-Engineering will be an appealing addition to the program. We look forward to working with both research societies in Korea to make their official journals strong international publications."
With these two additions to the SpringerOpen program, Springer is strengthening its publishing portfolio in Korea. Springer currently co-publishes 49 Korean society journals, of which seven are open access journals. The Korean book program comprises 50 new book titles from Korean authors per year.
The Korean Society of Clothing and Textiles is a non-profit academic organization working to make professional contributions to the progress of scholarly research and development in the field of fashion and textiles and related industries.
The Korean Geotechnical Society has served the public since 1986, advancing geotechnical engineering in both academic and technical ways. KGS has grown rapidly and is now recognized as the largest and most active society in the geotechnical engineering field.