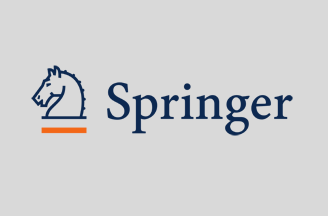 Springer has finalized two deals with the Eurasia Business and Economics Society (EBES) to publish their official journals, Eurasian Business Review and Eurasian Economic Review, along with a new book series. Both journals are now in their fourth year, and the first issues with Springer were recently published. The book series expects its first title to be released early next year.
"As a society, with the help of distinguished members of our advisory, executive and editorial boards, we have worked incredibly hard to make Eurasian Business Review and Eurasian Economic Review the very best publications in their related fields and the region," said Hakan Danis, Vice President of EBES. "Our new agreement with Springer will help improve our journals' quality and visibility in the academic world even further as we take advantage of Springer's long-time experience and impressive reach and resources."
Both journals feature articles that focus on empirical or theoretical research in their respective fields. Eurasian Business Review covers major fields of industrial organization and management, such as entrepreneurship, industrial economics, competition policy and antitrust, corporate governance, and strategic management. Eurasian Economic Review covers topics in economics and finance, such as financial economics, behavioral finance, investment, and both micro and macroeconomics.
The new book series covers similar topics in the field, and consists of selected papers from the conference of the society, now in its 14th meeting. The proceedings are already indexed in the Thompson Reuters Proceedings Index, and both the society and the publisher expect that the series will benefit greatly from the partnership.
While the main focus of these publications is on Europe and Asia, submissions from all related fields, in any region or country, are highly encouraged.
"Springer is delighted to start this long-term partnership with EBES, and with Springer's innovative knowledge-dissemination infrastructure, coupled with state-of-the-art research published by EBES, we are certain we can deliver on the society and its members' expectations," remarked Prashanth Mahagaonkar, Business and Economics Editor at Springer, who brokered the arrangement. "We were impressed by the high standards of the two journals and the prominent editorial board, and we are excited to launch this new series. This new deal demonstrates that we are dedicated to discovering, publishing and supporting high-quality research, and all of us here at Springer look forward to working with the EBES board and its members."