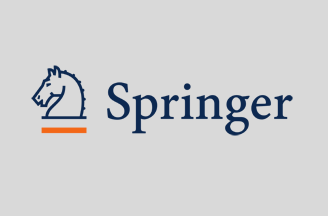 Effective immediately, Springer offers a dedicated psychology package as part of its eBooks collection. The package contains all German-language titles from the field and will include over 100 individual works by the end of 2015. With this step, the psychology package will become part of SpringerLink, the most extensive online academic library in the world, currently comprising more than 176,000 books bundled by subject area, and expanded yearly.
Until the end of 2014, Springer's psychology titles were assigned to different areas, e.g. medicine or business. "The choice to bundle all German-language titles into an eBook package for psychology reflects the field's growing importance for science and in practice," explains Dr. Reinald Klockenbusch, Editorial Director Psychology & Reference Works at Springer. "As part of a strategic decision on the part of Springer's management and in response to repeated requests from the market, we decided to group all of these titles thematically as of the 2015 publishing year."
Through the variety of topics offered, the new German psychology package addresses the needs of a readership that is characterized by both a heterogeneous makeup and high standards. As such, the collection includes book series like Wirtschaftspsychologie and individual titles, such as textbooks, specialist books, self-help books, and the Essentials, the last of which concentrate on a selected topic within a complex subfield. The package is also home to Springer References in the field of psychology.
Klockenbusch adds, "Thanks to the collection's exclusively online orientation, users can regularly access updated information, known as 'living contents'. And last but not least, our new eBook package will be more appealing to young academics: now all psychology dissertations published with Springer will enjoy far greater visibility."
Beyond the library market, the new package also addresses professionals active in psychology or neighboring fields. "By bundling these products, we have ensured that our customers enjoy transparency concerning the depth and breadth of our constantly growing German-language psychology portfolio," comments Klaus Bahmann, Director Library Sales for German-speaking countries at Springer. "The massive response from our customers in the few weeks since the package was introduced shows that our decision was the right one.