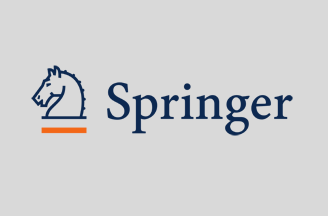 Springer and the Association of Japanese Geographers (AJG) have launched a new English-language book series entitled International Perspectives in Geography: AJG Library. Given the multidisciplinary nature of geography, the objective of the series is to provide a source of information not only for geographers, but also for students, researchers, teachers, administrators and professionals outside the discipline.
International Perspectives in Geography places strong emphasis on the theoretical and empirical understanding of the changing relationships between nature and human activities. The overall aim of the series is to provide readers throughout the world with stimulating and up-to-date scientific outcomes mainly by Japanese and other Asian geographers. Thus, an "Asian" flavor, different from the Western way of thinking, will be reflected in this series. Editor-in-Chief Noritaka Yagasaki of Nihon University in Tokyo leads an editorial team of well-known Japanese geographers.
The first book in the series, Geography of Religion in Japan, is now available. Traditional Wisdom and Modern Knowledge for the Earth's Future will be published in early spring. Initially, two to three books are planned annually. Once the series is established, the number will be increased to three to five books per year. The AJG will thoroughly review all manuscripts to decide which will be accepted into the series. Springer will handle production, sales, marketing and distribution of the books, which will be available both in print and electronically via SpringerLink, Springer's online platform (link.springer.com).
Ken Kimlicka, Associate Editor Earth Sciences and Geography at Springer, said, "We are delighted to collaborate with the Association of Japanese Geographers on the launch of a book series that will collect and highlight important research accomplishments. The series will be of interest to geographers all over the world and Springer is proud to introduce it to the international scientific community."
Noritaka Yagasaki, President of the Association of Japanese Geographers and editor-in-chief, said, "Geography has been an essential discipline in Japan since the beginning of the twentieth century. Unfortunately, the expertise accumulated in Japanese has not been accessible to international geographers because of the language barrier. I am confident that International Perspectives in Geography: AJG Library will play an important role in promoting scientific exchange and collaboration among scholars around the world."