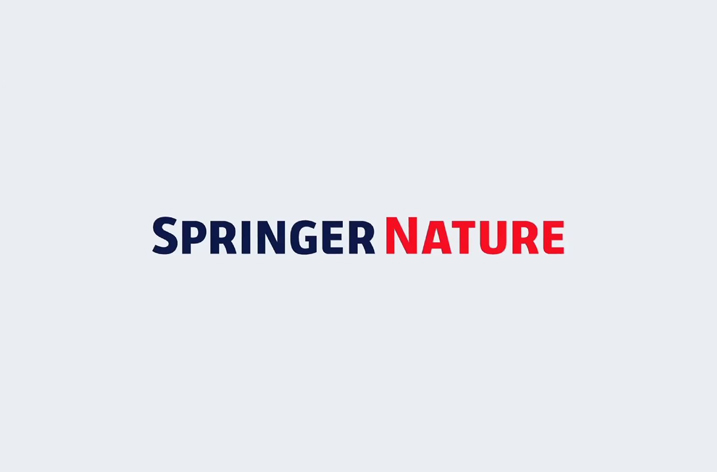 As part of its ongoing strategic intent to provide the best possible service to the US research ecosystem, Springer Nature is launching a US Research Advisory Council (USRAC).
The USRAC was organized by a Springer Nature steering group and task force representing its diversity of research publishing and solutions activity including books, journals, magazines and databases, which included Laura Helmuth, editor in chief of Scientific American, and Magdalena Skipper, editor in chief ofNature. This new body will meet annually in a roundtable workshop format with members drawn from institutions, funders, policy makers and research-driven organizations and advise on research culture and how research contributes to a better and more equitable society. The broad topic of the Council's first meeting will be how COVID-19 has affected research and the way it is communicated.
Jennifer Griffiths, Springer Nature's Head of Academic Affairs, North America, said: "In times of rapid change and progress in research and research communication, publishing must evolve in step with the needs of the community. We realize that the solutions we offer are only as good as the value they provide research, researchers and the organizations that shape the research ecosystem. We are excited to launch the USRAC so we can be better informed on the key priorities of the stakeholders we serve."
Tasha R. Inniss, Associate Provost for Research, Spelman College and member of the USRAC said: "It's great to see Springer Nature wanting to build a stronger understanding of US research needs, particularly for faculty from a breadth of institutional types. I'm excited to be part of the USRAC that will help facilitate a better dialogue between Springer Nature and institutions, funders, and policy makers."
Eric Topol, Executive Vice President, Scripps Research and member of the USRAC said: "I am delighted to see Springer Nature launch the US Research Advisory Council and look forward to working alongside my fellow members to address the most pertinent issues facing the research ecosystem."
In addition to the editors in chief of Nature and Scientific American, US-based publishing leaders including Welmoed Spahr, VP Applied Computing and Video Development for Books, Harry Blom, VP Policy, Development and Strategy for Journals, and Rachel Burley, President of Research Square, were also part of the committee that steered this initiative. Membership of the USRAC will be rotating to allow for fresh insights and perspectives. The first meeting will be on June 15, 2021.
USRAC Members:
Dr. Michael D. Amiridis, Chancellor, University of Illinois Chicago
Dr. Sara Bender, Program Officer Gordon and Betty Moore Foundation
Dr. Angel Cabrera, President, Georgia Institute of Technology
Dr. Susan Cheng, Data Analytics and Course Assessment Consultant, University of Michigan
Ms. Ji Mi Choi, Vice President, ASU Knowledge Enterprise, Arizona State University
Dr. Carol Christ, Chancellor, University of California Berkeley
Dr. Dawnielle Farrar-Gaines, Professor, Johns Hopkins University
Dr. James Green, Chief Scientist, NASA
Dr. Larry Hamann, Head, Drug Discovery Science, Takeda
Dr. Caren Heller, Chief Scientific Officer, Crohn's and Colitis Foundation
Dr. Marccus Hendricks, Assistant Professor, University of Maryland
Dr. Tasha Inniss, Associate Provost for Research, Spelman College
Dr. Bruce Jones, Vice President for Research, Howard University
Dr. Jennifer King, Chief Scientific Officer, GO2 Foundation
Dr. Harlan Krumholz, Professor of Medicine, Yale University
Dr. Alan Leshner, President Emeritus, AAAS
Dr. Chasity Love-Nkansah, Senior Analytical Chemist, Syngenta
Dr. Maja Mataric, Interim Vice President of Research, University of Southern California
Dr. Bindu Nair, Director, Basic Research Office, Department of Defense
Dr. Suzanne Ortega, President, Council of Graduate Schools
Ms. Judith Russell, Dean of University Libraries, University of Florida
Dr. Herbert Schroeder, Vice Provost for Alaska Native Science & Engineering Program, University of Alaska
Ms. Kathryn Schubert, President and CEO, Society for Women's Health Research
Dr. Eric Toone, Technical Lead, Investment Committee, Breakthrough Energy Ventures
Dr. Eric Topol, Executive Vice President, Scripps Research; Director & Founder, Scripps Research Translational Institute