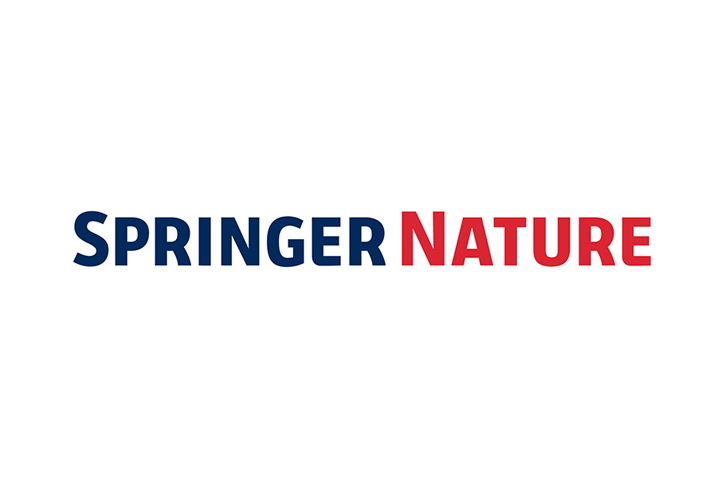 Authors and subscribers will be able to share content from over 2,700 journals and 300,000 new articles per annum with researchers across widely accessible platforms 
Public access via mainstream media also to be extended
London, 22 March 2016. Springer Nature announces today that it will extend its year-long nature.com content sharing trial to enable its research articles to be freely shared with all researchers and the wider public via its authors, subscribers and global media partners.
Springer Nature will provide authors with free, shareable links to view-only versions of their peer-reviewed research papers, starting with authors of Nature and the Nature research journals. This initiative will then be extended to authors of all other Springer Nature-owned primary research journals, and ultimately to all authors of Springer Nature published primary research journals. These links can be posted anywhere, including via social channels and on other highly-used sites, institutional repositories and authors' own websites as well as scholarly collaborative networks, which many researchers are using to collaborate and to share both publicly and privately. These sharing services are expected to be operational within the next two months for all Springer Nature-owned primary research titles, with sharing services for additional portfolio titles to follow once agreed with their owners in the following months.
The range of media partners enabled to use this sharing facility will also be extended. These media partners already represent over 100 other sites, many aimed at the public, including the BBC, The Economist, Wired and The New York Times, as well as many leading science bloggers.
The tools that enable the content sharing initiative are provided by ReadCube, whose industry-leading functionality enables sharers to make available final published versions of research papers in the streaming Enhanced PDF format. In addition to the full text of the articles the Enhanced PDF provides hyperlinked in-line citations and figures, annotation capabilities, one-click access to supplemental content and figures and advanced article metrics.
Beyond these measures, Springer Nature plans additional steps to further extend sharing options which address the long-term needs of the research community.
This expansion of content sharing services follows the success of a 15-month content sharing trial conducted via nature.com, launched in December 2014 and covering c.50 journals and c.6,000 articles, which resulted in over 1.3m additional article accesses. The results of this trial were released in December 2015 (see http://www.nature.com/press_releases/npg-readcube-trial-results.html). Subscribers will continue to be able to share research articles from nature.com using these shareable links. Last year Springer Nature also successfully participated in creating and endorsing the STM industry content sharing initiative (see http://www.stm-assoc.org/stm-consultations/scn-consultation-2015/).
Steven Inchcoombe, Managing Director, Nature Research Group, Springer Nature, said: "We are very pleased to be able to offer our authors and the wider researcher community a sharing solution that we think is easier, more dynamic and of greater value to them than static PDF downloads. As a publisher of large parts of the scientific record we take very seriously our responsibilities to our authors to protect their rights and to researchers to maximize their access to and use of the content we publish. We think this initiative strikes the right balance, given researchers' legitimate needs to share content as part of their collaborations and discussions and the increasing need of wider society to appreciate the results of recent research."
He continued: "We were the first publisher to facilitate 'on-platform' sharing in December 2014 via nature.com. We trialled this successfully for over a year generating an average of over 200 extra uses of each of the 6,000 research papers included in the trial. Now we are the first publisher to offer multi-site content sharing across more than 300,000 new research papers per annum, which we believe will result in wider sharing.  We hope other publishers will join us in addressing this critical need of researchers and wider society."
Robert McGrath, Founder and CEO, ReadCube added: "Sharing is a critical component of discovery, and we're very pleased to partner with Springer Nature to develop a solution which expands access for researchers while providing the data-driven insights required to support sustainable innovation. It is our hope that by introducing new options for researchers to share and access full text content this initiative will have a meaningful impact on the advancement of scholarly research."
Follow this story on Twitter, using the #scishare.