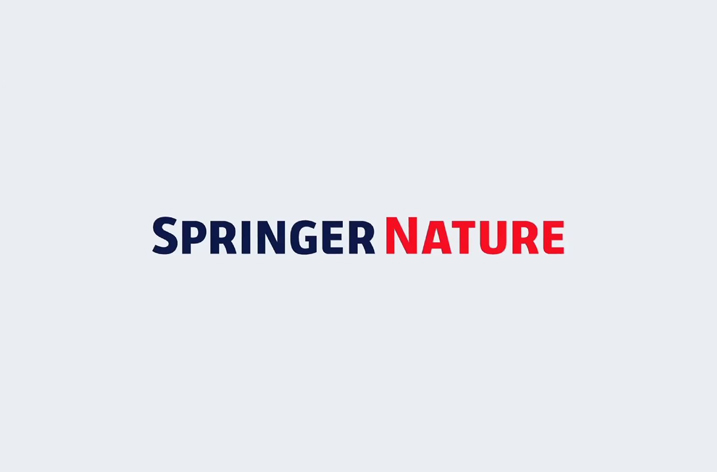 Springer Nature welcomes Clarivate's decision to include all Web of Science (WoS) humanities, arts and behavioural sciences titles in its Journal Citation Reports (JCR) from 2023. With over 175 years publishing across the humanities and social sciences (HSS), Springer Nature sees this as a positive move in helping to ensure a more equal metric landscape for all high quality journals, regardless of discipline, region, or publication type.
Speaking of the announcement, Alison Mitchell, Chief Journals Officer commented:
"We have long recognised, and advocated for a balanced and fair approach to research assessment, and whilst journal impact factors (JIF) are just one metric, we recognise their use for our authors, editors, researchers and wider society.
"In recent years there have been growing requirements from funders to prove the impact of all scholarly work, as well as intensified scrutiny about its value in society. For authors within the arts and humanities, this is even more of a challenge due to the nature of the research, which can be longitudinal, and the lack of suitable evidence based metrics to use within the field.
"We therefore welcome Clarivate's decision to extend the JIF across all WoS journals, as not only will this provide the HSS community with an additional way to assess the wider impact of journals within the field, it will ensure full transparency to articles and citations, better helping researchers demonstrate the value and use of their work."
Springer Nature has a long tradition of publishing across HSS disciplines, growing its portfolio to over 650 titles published under its leading imprints Palgrave Macmillan and Springer. The portfolio includes the works of W.B. Yeats, John Maynard Keynes and Immanuel Kant – whose book with Palgrave Macmillan was named one of the top five books which changed the world. Palgrave Open was the first HSS OA offering from any publisher, and we continue to explore new and evolving subject areas, platforms and tools to promote work from HSS authors.
Springer Nature remains committed to addressing and offering a wider and richer set of metrics across all our journal and book portfolios and continues to explore ways in which to best support the scholarly community as we navigate the way to an even more transparent and sustainable research framework. We are proud to be signatories and partners with organisations and policies that support this such as Transparency in the Process of Science (TOP guidelines), New Frontiers of peer review consortium (PEERE), Committee on Publication Ethics (COPE), Open Researcher and Contributor ID (ORCID), and the Declaration of Research Assessment (DORA), and to see changes, such as the latest from Clarivate, taking place.