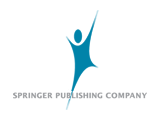 Springer Publishing Company is proud to announce its acquisition of Minority Nurse magazine and MinorityNurse.com from Alloy Education. Established in 1993, the magazine reports on current topics of interest to minority nursing professionals, faculty, and students. The first issue published under the Springer Publishing Company imprint, the Education Issue, was mailed to subscribers on September 25, 2012.
Minority Nurse magazine has a readership of over 36,000 and the website receives 60,000 unique visitors each month, with a growing list of over 30,000 registered users. Together, the magazine and website serve as a focal point for educational resources and employment opportunities for nursing faculty and administrators, students searching for scholarships and educational programs, and practicing nurses interested in career change and advancement.
Recent data highlights the need for publications that serve a growing minority population. Statistics from the 2011 Census indicate that minorities represent over 25% of the population and, for the first time, minority births outnumber whites (50.4% vs. 49.6%), foreshadowing an increase in the 9.8% of current practicing nurses who are African-American, Hispanic, Native American, Asian, or Filipino.
Springer Publishing Company has a strong commitment to nursing practice and nursing education and will continue to expand upon its sponsorship of the annual Minority Nurse Scholarship Program. The publisher will also update and enrich MinorityNurse.com's web tools for identifying and evaluating other nursing scholarship opportunities; undergraduate, graduate, and continuing education programs; and career opportunities.
"Springer Publishing Company is pleased to include Minority Nurse magazine and MinorityNurse.com among our growing program of books and journals serving the nursing community," said Ted Nardin, CEO of Springer Publishing Company. "We are especially pleased to include these highly regarded publications that address an issue of great and increasing importance to nursing and to the entire healthcare community."
For information about advertising, please view the 2013 Minority Nurse media kit: nursing professionals, or media kit: academic and faculty.