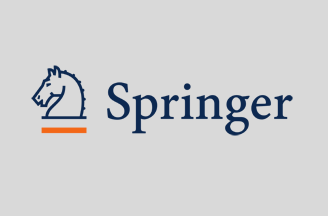 Urgently needed funds for rebuilding kindergartens, retirement homes, and institutions for the disabled in the affected regions
In view of the dramatic situation as a result of floods earlier this year in Germany, Springer Science+Business Media has earmarked 25,000 euros in June for people facing hardship through no fault of their own. The money comes from the publishing group's charity fund Springer Hilfsfonds and was donated to Aktion Deutschland Hilft, Germany's Relief Coalition, to assist victims of this year's floods.
"Springer decided to donate this money because we want to assist in the laborious process of overcoming the hardships caused by the floods. We believe that by choosing Aktion Deutschland Hilft, we have found the right relief coalition to put the funds to use swiftly and without a lot of red tape," Ralph Knüchel, Vice Chairman of the Springer Hilfsfonds, explained.
Aktion Deutschland Hilft was set up in 2001 as a coalition of German relief organizations to provide rapid and professional assistance to the victims of large disasters throughout the world – this time the flood disaster in Germany itself. Clean-up operations have now begun, and the extent of the damage is coming to light. Kindergartens, retirement homes, and institutions for the disabled have suffered extensive damage and need to be repaired as quickly as possible.
"In view of the huge reconstruction tasks, we are extremely grateful for the solidarity being shown in Germany, as reflected by the donation of Springer Science+Business Media, for example," said Kai Pleuser, who is responsible for business/CSR partnerships at Aktion Deutschland Hilft.
Aktion Deutschland Hilft e.V. is a registered humanitarian relief organization. The coalition was set up in 2001 by ten well-known relief organizations and now has 22 members, who pool their efforts to provide swift and effective assistance in the aftermath of large disasters. The member organizations combine their many years of experience in humanitarian relief work to help enhance the success of their operations.