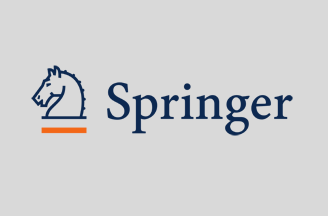 Springer announced that it has signed a major deal with the Virtual Library of Virginia (VIVA) and the Washington Research Library Consortium (WRLC). The agreement gives students and researchers from across more than 80 campuses access to Springer eBook content.
"We are very happy that we could come to an agreement with these two important organizations," said David Celano, Springer's Vice President of Library Sales for the Unites States and Canada. "We know deals of this sort serve library users well while allowing us to offer the best price possible for this amount of content. This is why Springer always actively pursues agreements with state-wide and major consortia."
With the completion of this deal, users at the private and public institutions belonging to VIVA and WRLC will have access to tens of thousands of Springer's eBooks via SpringerLink (link.springer.com), Springer's online platform. The schools covered by this agreement include Georgetown University, The University of Virginia, George Mason University, Virginia Commonwealth University and Virginia Tech, to name a few. And with Springer's liberal usage policies (no digital rights management and inter-library loan rights), libraries will be able to share these resources with each other easily and efficiently.
For more information on eBooks and eBook packages, please contact your Springer representative or visit springer.com/ebooks.