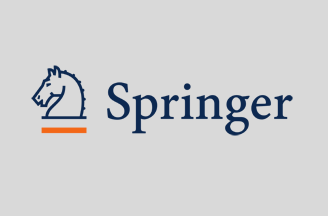 Springer announced today that its SpringerPlus journal has passed an important milestone – more than 1,000 submissions by authors wishing to be published in the journal. SpringerPlus is published under the SpringerOpen brand, and  is an interdisciplinary, fully open access (OA) publication.
SpringerPlus was first launched in January of 2012 and is a peer-reviewed, open access journal with a broad interdisciplinary approach covering all areas of science, technology, engineering, medicine, the humanities and social sciences. The submissions for the journal are handled by an esteemed international board of academic editors.
Earlier this year Springer announced that SpringerPlus is now indexed by PubMed Central and Scopus®. This provides authors publishing in the journal maximum exposure for their research. And furthermore, as an OA journal published under the liberal Creative Commons Attribution (CC-BY) license, SpringerPlus allows for authors to easily comply with their funders' open access mandates.
Finally, SpringerPlus counts a fast and transparent publication process among its many outstanding qualities. All submissions are peer-reviewed with a singular focus on the scientific quality of the manuscript, rather than its fit with any one discipline, journal or editorial direction. Authors whose papers are accepted can count on a very short time between acceptance and publication.
Peter Hendriks, Springer's President of STM Publishing said, "All of us are proud of what the SpringerPlus team has accomplished in a short time. For many authors SpringerPlus is the perfect place to publish, and underscores Springer's commitment to providing researchers with the right journal, at the right time, for the right body of work, through a number of different models."
"We aim to make SpringerPlus an attractive place for our authors to publish," said Dr. Max Haring, the journal's Executive Editor. "This important milestone, alongside the fact that we are now indexed by PubMed Central and Scopus®, only serves to show  that SpringerPlus is developing into an important journal for manuscripts that are difficult to publish elsewhere. The whole team looks forward to growing this unique journal in the years to come."