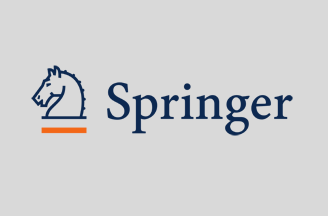 SpringerPlus, Springer's interdisciplinary fully open access journal, is now indexed by PubMed Central and Scopus®. Consequently, authors publishing with SpringerPlus will enjoy maximum exposure of their research work. SpringerPlus is part of SpringerOpen, the publisher's portfolio of over 120 open access journals across all areas of science, 14 of which already have an impact factor.
SpringerPlus is a peer-reviewed, open access journal with a broad interdisciplinary approach covering all areas of science, technology, engineering, medicine, the humanities and social sciences. Submissions are handled by an interdisciplinary, international board of academic editors.
All articles in SpringerPlus are published under the liberal Creative Commons Attribution (CC BY) license. This enables authors to easily comply with open access mandates and policies from academic institutions and funders, including the National Institutes of Health (NIH), the Wellcome Trust and the Research Councils UK (RCUK).
"We just published our 200th article in SpringerPlus this year. As more scientists choose our journal to publish their work, we become more attractive to all fields of research," said Dr. Max Haring, Executive Editor of SpringerPlus. "PubMed and Scopus are powerful tools – indexing means our articles will be more easily found and read by a growing audience."
A transparent and fast publication process is the hallmark of SpringerPlus. If a manuscript meets the necessary scientific criteria as determined by peer review, the paper will be accepted immediately without major revision. Manuscripts in any appropriate format and evaluations based solely on the quality of the research enable quick decision-making and an efficient publication process. Peer-review is organized efficiently so that authors can count on a very short time to publication. SpringerPlus is published online only.