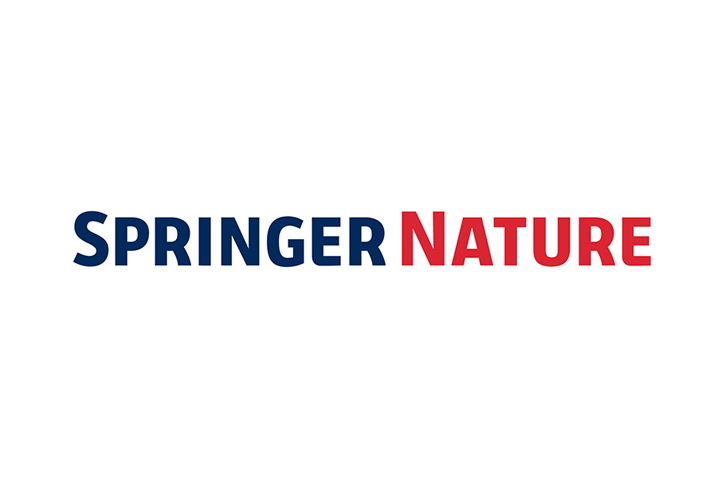 Springer Nature today announced the appointment of Steven Inchcoombe, previously Managing Director, Nature Research Group, to the newly created role of Chief Publishing Officer, Springer Nature. He has also been appointed as a member of the Springer Nature Board. In this role, Steven will assume a broader remit within the Springer Nature research organisation than previously.
Springer Nature is led by CEO, Derk Haank, previously CEO of Springer Science+Business Media. Steven Inchcoombe joins Derk, Martin Mos (Chief Operating Officer), Ulrich Vest (Chief Financial Officer) and Rachel Jacobs (General Counsel), who is also newly appointed, on the Springer Nature Board.
Commenting on the appointment, Derk Haank, CEO, Springer Nature said: "Steven Inchcoombe is a talented and respected leader, as his significant achievements throughout his varied roles in his career to date show. Alongside his strong management team, Steven has the business acumen, wide-ranging experience and track record of success to lead our research organisation forward strategically during what is a transformative time within our industry. His deep knowledge of scholarly publishing is complemented by his keen understanding of how this is evolving. Steven was responsible for Nature Publishing Group's move into open access, resulting in 60% of 2015 research articles on research articles being OA. Most recently he has led the innovative Nature content sharing initiative, the first of its kind in the industry. This vision and pioneering spirit are huge assets to Springer Nature."
Commenting today, Steven Inchcoombe said: "I'm very much looking forward to taking on this wider role during this exciting and important period for Springer Nature and excited to be working with such an accomplished and dedicated expanded leadership team. Together we are focused on delivering the highest quality content and services to our customers, from institutions to the individual researcher, with insight and skill."
Steven has been Managing Director of Nature Research Group since it was formed following the finalisation of the merger between Macmillan Science and Education and Springer Science +Business Media in May 2015. Steven joined the Board of Macmillan Publishers in 2006, spending his first year with the Macmillan Education division. From 2007-2013 Steven led the Nature Publishing Group (NPG) where he drove its development and expansion, every year delivering market-leading growth. In 2009 Scientific American, the leading consumer-centric science and innovation focused publisher, became part of NPG. In 2013 Palgrave Macmillan, the leading social sciences and humanities publisher also moved under his leadership. During 2013-15 Steven was CEO of Macmillan's Science and Scholarly division, comprising NPG, Scientific American and Palgrave Macmillan.
Prior to joining Macmillan, Steven was UK Publisher for The Financial Times and Managing Director of ft.com, having already held Board positions at The Financial Times Group between 2000 and 2006 and driven the creation of the paid content business at ft.com and its move into profitability.
From 1990 to 2000 he was with Interactive Data Corporation, a fast growing and highly successful specialist in digital and online services for financial institutions, where he held commercial, development and general management positions, ending up on the Board where he was responsible for strategy and corporate development, taking the business public on NASDAQ.
Steven was awarded a scholarship to Merton College, Oxford, where he read Physics specializing in atomic and solid state physics and qualified as a chartered accountant with PricewaterhouseCoopers in 1990.