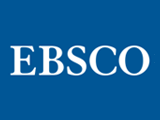 Stockholm University in Sweden has selected EBSCO Discovery Service™ (EDS) from EBSCO as its new custom discovery solution. The library wanted to provide more innovative services to its students and EDS provided them with the single interface they were looking for and the abilty to navigate their searches through a native interface and an API.
The library at Stockholm University puts a strong focus on the delivery and quality of electronic resources for their students, so when looking for a discovery solution they launched a detailed analysis of many services. Ultimately, they wanted a reliable service that would help them promote and use more of their electronic resources now and also help the library grow in the future. Anders Söderbäck Head of Publishing and e-Resource Management at Stockholm University says "We felt that EDS provides the flexibility as well as stability that we were looking for to help our library achieve our goals."
EDS API offers easy integration (with systems and for programmers), provides comprehensive documentation and support, and its straight-forward technology allows libraries to create a unique user interface experience. Söderbäck says easy integration was also an important factor when choosing a discovery service. "It was crucial to find a service with a good API as well as a short implementation period and EDS API was a perfect fit."
By integrating critical components of EDS API into Stockholm's library solution via EDS API, the students at Stockholm benefit from leading content and features including rich metadata, relevancy ranking, full-text linking, access to critical subject indexes, persistent links, custom links, facets, limiters and many other helpful features.
EBSCO Discovery Service creates a unified, customized index of an institution's information resources, and an easy, yet powerful means of accessing all of that content from a single search box-searching made even more powerful because of the quality of metadata and depth and breadth of coverage.