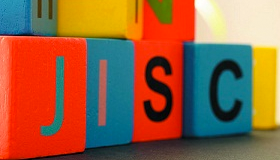 Leading organisations from across the further and higher education sectors have joined forces to create the a single hub for sharing best practice in green ICT.
Combining resources and experience from 23 of the country's top sustainable development and education bodies, the Sustainability Exchange will pioneer the UK's first centralised information portal and online community for the sector, sharing a wealth of information that is available to everyone.
It will provide a place for colleagues in different institutions to interact and share their sustainability experiences via community forums, news feeds, an events diary, best practice guides, toolkits, reports, research, webinars and videos.
Rob Bristow, JISC programme manager, said: "As founder partners of the Sustainability Exchange JISC has always been clear that a one stop place for sustainability information for our customers will be of real value.
"Sustainable development in a diverse sector such as higher and further education is a complex business, with not as many simple solutions as might be desired. The Sustainability Exchange will bring together sustainable development resources from across the higher and further education sectors and will allow senior managers in IT, estates and organisational planning, as well as those in sustainability roles, to have access to guidance and resources that will allow them to conceive of and deliver a sustainable future for their organisations."
Universities, colleges and schools face enormous pressure from stakeholders and students alike to be as sustainably-minded as possible. This pressure, along with the need to comply with ever-changing legislation, means the demand for knowledge, discussion and debate on sustainable development is greater than ever.
"The dynamic sustainability sector, with constant updates to compliancy and new legislation means that the Sustainability Exchange adds value from day one," explains Iain Patton, chief executive of the EAUC. "Accessible via a website portal, the Sustainability Exchange will provide colleges, universities and other education providers with information and resources that were previously unavailable to many and, most importantly, all in one place."
Adam Van Winsum, environmental manager at Staffordshire University, adds: "It is such a fantastic resource, which will really benefit every department – estates, finance and academia alike.  This is essential as we've seen the sustainability agenda widening out from what used to be typically managed by estates/facilities. I also believe that a wide range of sector colleagues will find it a very useful tool in helping drive the sustainable agenda."
The Sustainability Exchange has been created with the support of the Higher Education Funding Council for England (HEFCE) via its Leadership, Governance and Management (LGM) Fund. The EAUC and Staffordshire University have led a partnership of 20 other organisations in planning, managing and implementing the project, which promises to deliver greater efficiencies through the collaboration of educational institutions.
Search the Sustainability Exchange and join the community by registering now atwww.sustainabilityexchange.ac.uk.