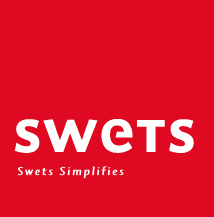 Swets announced the successful implementation and release of impact factor analysis into SwetsWise Selection Support, the most comprehensive holdings evaluation tool currently available. SwetsWise Selection Support offers an unparalleled range of features that assist librarians in making more informed collection development decisions. Usage statistics, subscription details and price information are combined into one clear overview and customers can quickly report on the price-per-use of any particular title. The new impact factor analysis allows for further, in-depth evaluation of a library's holdings, measuring the wider impact of content as well as the usage and cost per use.
SwetWise Selection Support's impact factor functionality helps the librarian to define the most appropriate titles for their collection by calculating the effectiveness of a title over a three year period. This is based on the number of times an article is reviewed, cited, indexed or used in other notes and proceedings over that time. By doing so, the librarian can determine and compare the influence of titles against those in the same field.
"Selection management is becoming ever more important for our customers," said Frans van Ette, Business Development Director at Swets. "Implementing impact factor analysis into SwetsWiseSelection Support means we now offer them the most complete holdings evaluation and analysis tool available in the market today. It acts as another clear example of Swets' ability to develop class leading, sophisticated solutions tailored directly to the needs of our customers."
SwetsWise Selection Support's impact factor functionality utilizes SCImago Journal Rank (SJR) data, developed by SCImago (www.scimagojr.com). This data is generated using a similar algorithm to the Google PageRank™ and the SJR is available both on screen and in downloadable reports. When researching a title, the SJR eliminates self-citations when excessive and provides extensive coverage of over 18,000 journals, including many non-English language titles. The results provide customers with a clear gauge of the visibility and impact of a title over the past 10 years.
More information on all of the selection management features of SwetsWise Selection Support can be found on www.swets.com/swetswise/selection-support