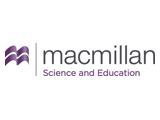 The Natural History Museum, one of the UK's leading visitor attractions, a world-renowned heritage site and centre of scientific research in London, has selected Symplectic to provide their first integrated research information management system. Symplectic's flagship information management software, Elements, is already in use at some of the world's top academic and research institutions and will allow the museum to collect, manage and report on the research carried out by the 850 staff employed at the institution.
The Natural History Museum houses over 70 million natural history specimens, including six million rare books and an extensive collection of specimens collected by Charles Darwin during his research career, amongst many more. Elements will allow staff at the museum to drastically reduce the time spent collecting bibliographic data, maintaining records of their research activity and enable the automatic population of their public facing web profiles.
Symplectic will be working with the Museum to integrate the product into their current systems to allow for an easy transition.
"I am delighted that we are working with such a prestigious institution", says Jonathan Breeze, CEO of Symplectic. "As our first museum client, the NHM will provide us with a unique perspective and we look forward to collaborating with the NHM team on future product developments."