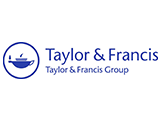 Access to Research, a pilot initiative to give free, walk-in access to a wide range of academic articles and research in public libraries across the UK, launched this month with the support of Taylor & Francis Group. Through this service, library users will have access to articles published in over 1,100 Taylor & Francis-owned journals covering everything from Accounting to Zoology, as well as content from 16 other leading publishers.
The pilot follows a three month technical trial in which Taylor & Francis also participated. The goal of the pilot is to explore how to expand public access to research, as per the recommendations of the Finch Group.
Ian Bannerman, Managing Director, says "At Taylor & Francis we were keen to support this initiative from the outset as a means of extending the reach of our authors' research articles. Whilst the majority of academic researchers have access to our journals through their institutional library, the Access to Research pilot addresses the importance of access to small businesses, independent researchers and interested members of the public. It also reaffirms the vital role that local public libraries play in the UK and we are pleased to support them in this."
The pilot is supported by the Publishers Licensing Society, the Association of Learned & Professional Society Publishers, the Publishers Association, ProQuest and the Society of Chief Librarians.