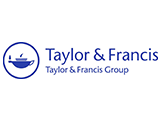 Taylor & Francis Group's renowned engineering titles published by CRC Press will be offered on Knovel, a cloud-based application that integrates quality technical information with in-depth analytical and search tools. Additional content will be added to Knovel over the next few months across a variety of its subject areas and accessible to customers according to their subscriptions.
"We are pleased to make Taylor & Francis Group's engineering titles readily accessible to Knovel's growing network of corporate and government engineers," said T. Emmett Dages, President of US Books for Taylor & Francis Group. "The addition of CRC Press' engineering titles to Knovel's cloud-based application provides government and corporate engineers improved searchability and faster, more in-depth access to the high-quality technical information they need."
In addition to providing enhanced access to Taylor & Francis Group's CRC Press engineering titles, Taylor & Francis' agreement with Knovel also ensures that authoritative resources from its CRCnetBASE platform can be easily searched and accessed by Knovel's users, giving engineers in the corporate and government markets the data and answers they need to devise innovative solutions. 
"The addition of select Taylor & Francis engineering titles, available through our partnership with limited exclusivity, allows us to offer an increasingly diverse range of rich scientific and technical content to a vast network of engineers who turn to Knovel for trusted information when tackling tough questions," said Ella Balagula, SVP, Engineering and Technology for Elsevier.