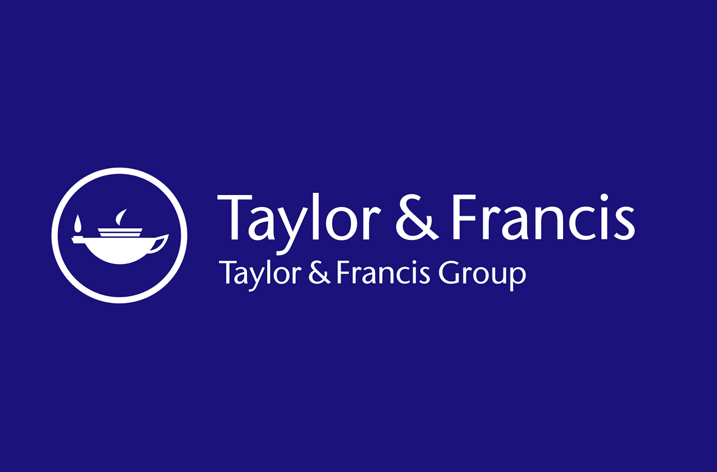 Taylor & Francis has reported a 5% increase in revenue to £559.6m for 2019 (2018: £533.2m), with underlying revenue growth of 2.4%. Adjusted operating profit rose 10.5% to £218.1m (2018: £197.4m), an underlying rise of 3.6%.
Parent company Informa said Taylor & Francis had benefitted from "solid subscription renewals, strong momentum in Open Access and steady performance in advanced learning products" to deliver "robust" underlying revenue growth while positive currency tailwinds contributed to higher operating margins.
It expressed confidence, too, that Taylor & Francis would again be able to meet its annual target for underlying revenue growth in 2020.
"The market for verified and trusted, specialist knowledge continues to grow, and is matched by the range of new formats and distribution models," Informa said. "In this context, our strategy to invest in the quality and integrity of our content, whilst remaining flexible with customers, is delivering steady and predictable performance.
"In January 2020, we added F1000 Research to the portfolio, a leader in open research publishing. This complements and extends our programme of investment to strengthen our presence and capabilities in the increasingly important Open Access publishing arena.
"After a strong end to 2019, trading remains solid in the early part of 2020, with robust subscription renewals, continued positive momentum in Open Access publishing and a steady performance in our Advanced Learning products. With good forward visibility and a solid pipeline of future activity, we are confident we can once more meet our annual target for underlying revenue growth in 2020."
In 2019, Taylor & Francis accounted for 19.3% of Informa's group revenue and 23.3% of its total adjusted operating profit.
Overall, Informa delivered strong revenue growth of 22% to £2,890.3m (2018: £2,369.5m), up 3.5% in underlying terms. Adjusted operating profit growth improved 27.5% to £933.1m (2018: £732.1m), up 6.5% in underlying terms.
Stephen A Carter, group chief executive for Informa, highlighted the company had delivered on its sixth consecutive year of revenue growth, with its subscriptions businesses (which make up 35% of revenue) continuing to grow "consistently". However, coronavirus is having an impact, he said, particularly in its events-related businesses; this it is trying to mitigate with a "postponement programme", shifting certain dates in its events calendar to later in the year.
"In 2019, the Informa Group delivered a sixth consecutive year of growth in revenues, adjusted operating profits, adjusted earnings per share, free cash flow and dividends," said Carter. "Over the past six years, we have been refocusing The Informa Group on specialist markets, building brands and deploying technology, to deliver consistent returns for our customers and our shareholders."
He added: "Our subscriptions-related businesses, which account for around 35% of revenue, continue to grow consistently. However, we are facing a 2020 impact from COVID-19 in our events-related businesses and so we have used our strong customer and supplier relationships to swiftly deploy a material Postponement Programme, shifting our Events Calendar to later dates in 2020. Our Brands and strong platforms continue to provide attractive opportunities for further market specialisation and future growth."
He concluded: "As an international business, with Colleagues and Customers around the world, since January we have been closely following relevant national authority guidelines and advice, and putting in place support, communications and in-market response. Our thoughts are with those directly affected and our priorities are with Colleagues, and serving and supporting our Customers for the long-term."