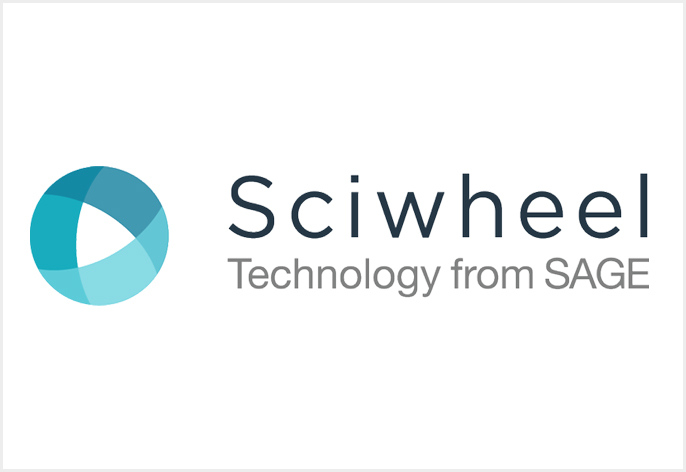 Technology from SAGE, a division of SAGE Publishing, has acquired Sciwheel, an award-winning tool providing library patrons with an easy way to discover, read, annotate, write, and share research. Founded by Vitek Tracz, the entrepreneur behind the Current Opinion journals, Current Drugs, F1000 and BioMed Central, Sciwheel was created to go beyond traditional reference management by assisting students and researchers throughout the entire writing process. Sciwheel will be integrated with Technology from SAGE's Lean Library, to create a comprehensive academic workflow tool.
Sciwheel includes a web-based application, a browser extension, and add-ins for Google Docs and Microsoft Word to connect resource discovery with academic writing. More than 200 institutions around the globe use its services to provide library patrons with reading, referencing and authorship support. The Sciwheel product and engineering team will join Technology from SAGE.
"We have put the librarian at the center of our strategy for Technology from SAGE, as they are critical enablers of learning and research on campus," said Martha Sedgwick, VP Product Innovation, SAGE Publishing. "To support them, we're handpicking innovative technologies that help libraries to solve student and faculty workflow problems and ultimately, make the process of learning and research easier. With Sciwheel, Tech from SAGE will add collecting, managing, annotating, and citing literature; writing the thesis or manuscript; and collaborating with others, to the support we offer – and all in one proven tool."
Matthew Hayes, Managing Director of Technology from SAGE companies Lean Library and Talis, added: "Sciwheel fits well alongside our Lean Library and Talis products, addressing a crucial part of the patron workflow for our library customers. We are particularly excited to integrate Sciwheel with Lean Library, offering librarians and their patrons a uniquely comprehensive workflow tool – one that improves patron productivity, brings actionable insights back to the library, and can take library services into key parts of the patron workflow without the need for a browser extension (harnessing Sciwheel's Google Docs and Word plugins). We are confident that folding Sciwheel into Lean Library will offer current Sciwheel customers increased patron usage and value whilst giving current Lean Library customers greater choice in their provision of reference management tools."
Lean Library has grown significantly in the past two years with the shift to remote learning and research, doubling its customer base as well as its average usage to 30% of an institution's FTE. The acquisition comes in response to extensive research on the role of the librarian in supporting patron workflows. Based on a survey of 4,000 librarians and patrons, the 2021 Lean Library white paper, "Librarian Futures" found supporting patrons with workflow tools and embedding library services in the 'life of the user' as recurring needs.
Martha continued, "The Sciwheel-Lean Library partnership is uniquely well suited to meet the challenges that arise as libraries shift from a collection-centred focus to a user-centred focus, to increasingly address needs online and off-campus."
Sciwheel founder Vitek Tracz, who Science described as the "seer of science publishing," said:
"Sciwheel has become a leading platform for individuals and organizations seeking an advanced reference management and authoring tool. We are delighted that it has found a long-term home within SAGE. I have been greatly impressed with SAGE's approach to library software, always differentiating themselves by investing in innovation and risk over legacy. Their acquisition of Sciwheel and plans for the Sciwheel-Lean Library integration typify this, challenging the status quo in reference management and expanding patron workflow tools into new frontiers."