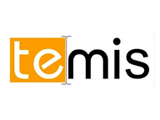 TEMIS, leading provider of semantic content enrichment solutions, today announced that its flagship Luxid® Content Enrichment Platform was named a winner for the 2013 SIIA CODiE Awards for "Best Semantic Technology Solution". Winners represent the information industry's best products, technologies, and services created by or for media, publishers, and information services providers.
The Software & Information Industry Association (SIIA), the principal trade association for the software and digital content industries, announced TEMIS as a CODiE Award content winner.
Based on patented and award-winning natural language processing technology, Luxid® Content Enrichment Platform is a powerful and scalable semantic content enrichment solution that recognizes and extracts relevant items of information hidden in plain text and enriches document metadata. By revealing the intimate nature of enterprise informational assets, it helps optimize their management, distribution, access and analysis.
"We are extremely proud of this CODiE award, which recognizes our strong commitment to meeting our customers' semantic content enrichment needs", said Daniel Mayer, VP Marketing, TEMIS. "And it is all the more important for us because for the first time a CODiE recognizes semantic content enrichment technologies as a separate product category addressing what is becoming a standard requirement for all information- and content-centric organizations."
"We are especially pleased with the high-caliber of this year's CODiE Award winners. The products selected as finalists stand as a testament to the dedication finalist companies have not only to meet, but also to exceed their customer and partner expectations," noted SIIA Vice President for the Content Division, Kathy Greenler Sexton. "This was an extremely competitive year for the Content CODiE Awards."
Winners were announced during a special Awards luncheon on January 31st in New York City during the SIIA's annual flagship conference for information industry leaders, IIS 2013: Breakthrough.
The SIIA CODiE Awards are the industry's only peer-reviewed awards program. The first round review of all nominees is conducted by media, publishing, and information services executives with considerable industry expertise, including members of the industry, analysts, media and bloggers, bankers and investors. The judges are responsible for selecting the CODiE Awards finalists. SIIA members then vote on the finalist products and scores from both rounds are tabulated to select the winners.
For more information about the SIIA CODiE Awards, visit: http://www.siia.net/codies