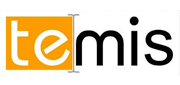 TEMIS, a leading provider of semantic content enrichment solutions, today announced it has signed a license and services agreement for its flagship software solution, Luxid®, with Gannett Co., Inc. (NYSE: GCI), an international media and marketing solutions company.
Gannett has chosen to deploy TEMIS' Luxid® semantic tagging and linking software as a tagging engine that assists in the categorization of news articles and consistent indexing of content against a common taxonomy.
"Gannett is further strengthening its enterprise-wide content management expertise and the efficiency of its digital and mobile products and services with the selection of TEMIS," said Jack Williams, President of Gannett Digital Ventures.
"We are honored that our flagship Luxid® for Content Enrichment Platform has been selected by an industry leader with the strength, ambition and vision of Gannett," said Guillaume Mazieres, EVP North American Operations of TEMIS. "Luxid® has shown it is the most capable content enrichment solution serving the publishing industry today. Luxid® will help Gannett deliver high-quality, easily findable, targeted content within an unparalleled digital experience."
Gannett will first deploy Luxid® within its internal editorial workflow and content management processes. The company will later enhance online and mobile readers' navigation and content discovery experience across the company's full suite of digital products.