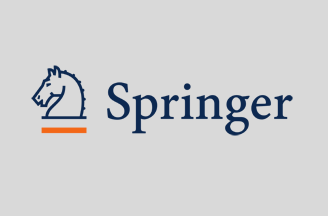 Springer Science+Business Media is pleased to announce the release of Papers 3 for Windows, a fully redesigned Windows version of the award winning application. Papers revolutionizes how you manage your research and other work documents. In addition to a new Windows app, it now includes a new online component: Papers Online, allowing access to your reading list and to share collections with others in or outside your team. Papers Online services can be used with Papers 3 on Windows, Mac or iOS, or with your favourite web browser – Chrome, Safari, Firefox, IE are supported.
As the body of scientific knowledge grows, the challenge of discovering papers you should read grows, too. Papers provides powerful tools for organizing and discovering papers. It is a research literature management solution for PC, Mac, iPad and iPhone that allows users to find articles using any of its built-in search engines, to import and organize articles, to read and annotate articles. Papers also allows entering and formatting citations in over 7,000 styles and a wide range of applications such as emails and Microsoft PowerPoint files, and to share article metadata via Papers Online.
Papers supports every step of the research process, making it stand out from the competition. Papers 3 has a workflow to help better organize your personal library of research, sync across multiple devices to help one focus on what's important: research. The iOS app has these features alongside added capabilities such as a PDF reader that allows you to highlight and take notes right in your PDF files, search text within the PDF, navigate through the content using your annotations, assign keywords, labels, and organize in collections.
Papers is now also available for organisations large and small: volume and site-wide licensing with powerful license administration tools are included. Now with Papers 3 available on Windows, the same powerful tools are available on all supported platforms to find, read, organise and share research papers. To find out more about Papers, visit the website www.papersapp.com, or watch one of these videos, which introduce you to the desktop and iOS version of Papers.
Try Papers on your Mac or PC with a free 30 days full feature trial, or with a group trial tailored for your organisation. Papers for iOS is available from the App store.