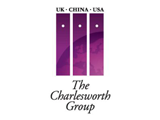 The Charlesworth Group has announced the provision of China Liaison Services to academic publisher BRILL by way of dedicated marketing and sales support.
This arrangement will see The Charlesworth Group provide dedicated specialist staffing and sales' management activity, along with marketing support, to facilitate BRILL's strategic goals for China through on-the-ground coordination and close liaison with BRILL's own Chinese staff and Leiden office.
The Charlesworth Group recently relocated the Rights and Licensing and China Expert Services activities to a new location in Beijing. The new office has an independent license to provide focused, tailored services for Rights and Licensing, and other China Expert Services and consultancy related to the China market.