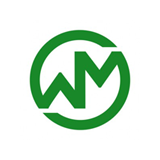 Having published its journal independently for 51 volumes since 1961, the American Institute for Conservation of Historic and Artistic Works (AIC) is partnering with Maney Publishing. With an ambitious development plan for the journal, the combined efforts of both parties will enable significant enhancements for the membership of the AIC and for the subscribers to the journal.
The Journal of the American Institute for Conservation is a primary vehicle for the publication of peer-reviewed technical studies, research papers, treatment case studies, and ethics and standards discussions relating to the broad field of conservation and preservation of historic and cultural works. It is the official journal of the AIC and is provided as a key benefit of membership.
"Creating a partnership with Maney opens so many new opportunities to the AIC and its members," says Eryl Wentworth, Executive Director of the AIC. "JAIC will be published regularly, four times per year, with immediate online access for our members. With the larger format, the journal will have a larger type size and images will not only be larger, but in full color. In addition, and very importantly, Maney has the ability to market JAIC aggressively in ways that AIC could not achieve. We're excited to be able to expand the reach of our journal, increasing its influence internationally—just as we are excited about building a strong relationship with the talented team at Maney."
"We are thrilled the AIC has chosen to work with us" says Gaynor Redvers-Mutton, Business Development Manager at Maney, "and we know that there is much that we can accomplish together. We will begin by building a new publishing infrastructure for JAIC, which will involve hosting all content on our platform, digitizing the entire back run of the journal, and ensuring members have easy access to all from the AIC website. We will help and support JAIC's Editor and editorial team, as it moves to quarterly publication in its new format. We look forward to building on this relationship in years to come".