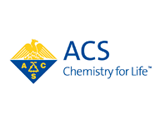 The American Chemical Society (ACS) announced today that The Kavli Foundation, an internationally recognized philanthropic organization known for its support of basic scientific research, will sponsor a series of lectures recognizing the work of outstanding young chemical scientists at ACS national meetings beginning early next year. These new presentations — the second ACS lecture series sponsored by The Kavli Foundation — will shine the spotlight on scientists younger than 40 years old who have made exceptional achievements in scientific or engineering research.
"The Kavli Foundation Emerging Leaders in Chemistry Lecture" will be inaugurated at the 245th ACS National Meeting and Exposition in New Orleans, April 7-11, 2013. A special committee of experts will select The Kavli Foundation Emerging Leader in Chemistry Lecturer for each ACS national meeting through 2015. A call for nominations will be issued soon.
ACS national meetings are held twice a year and attract 10,000 to 18,000 chemistry professionals and students. The new lectures will be held in conjunction with The Kavli Foundation Innovations in Chemistry Lecture, a series instituted by the ACS and The Kavli Foundation in 2011. The Innovations in Chemistry lecture addresses the urgent need for vigorous, new, "outside-the-box" thinking by scientists as they tackle many of the world's mounting challenges.
"We're thrilled that The Kavli Foundation has chosen to sponsor another important series of Presidential Lectures at our national meetings," said ACS President Bassam Z. Shakhashiri, Ph.D. "We share the foundation's commitment to recognizing and promoting the achievements of the emerging young minds in our science and their efforts to create a sustainable future for our planet."
"The Kavli Foundation is delighted to support a series that brings attention to exceptional young researchers in chemistry. Recognizing these outstanding young chemists will inspire others and help create a vibrant future in the field," said Fred Kavli, founder and chairman of The Kavli Foundation. Added Bob Conn, president of the foundation, "Bright young researchers possess the energy, motivation and a 'can do' attitude to move science forward. It is often at this stage that scientists do their most innovative work."
In 2013 and 2014, ACS national meetings will focus on the chemistry of energy, food and other vital issues that have far-ranging implications for the Earth and its people. Many of these themes tie directly to The Kavli Foundation's specific interests.