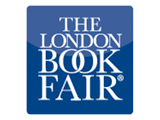 Following on from the success of the inaugural conference last year, the International Publishers Association (IPA) and The London Book Fair (LBF) are delighted to announce the speakers and themes for the second edition of What Works? Successful Education Policies, Resources and Technologies, which will take place on Thursday 10 April 2014. This year's line-up includes keynote addresses from Francis Gurry, Director General, WIPO and Pablo Zoido, OECD, and talks from speakers including Michael Trucano, The World Bank; Ricardo Ferreira, European Commission and David Langridge, Microsoft.
The conference, which is programmed by the IPA, and is in association with The Publishers Association (The PA), will provide an open-minded look at educational outcomes with top-level policy makers from major international agencies and organisations. They will debate how technology, policy and content may be most effectively applied to raise educational standards in the future, providing a unique opportunity for delegates to hear from an international line-up of experts shaping education policy from countries including America, Australia, Denmark, Germany, Korea, The Netherlands, Turkey and the UK. The two keynote speakers are:
• Francis Gurry, Director General, World Intellectual Property Organisation (WIPO) – who will explore the interaction between copyright and education in the 21st century
• Pablo Zoido, Analyst, The PISA Team, Directorate for Education, Organisation for Economic Co-operation and Development (OECD) – examining the implications of the latest PISA scores
What Works? will bring together a unique blend of policy makers, academics, teachers, publishers and technology advocates. It will focus on the research evidence that informs different strategies, and speakers will share their knowledge and compare global outcomes and trends, from international surveys, wide-scale projects and practical experience. IPA President, Youngsuk 'YS' Chi, will introduce the conference, and confirmed speakers include:
• Michael Trucano, Senior ICT and Education Policy Specialist, THE WORLD BANK
• Ricardo Ferreira, Policy Officer, Open Educational Resources, EUROPEAN COMMISSION
• Professor Eva Matthes, AUGSBURG UNIVERSITY
• Jakob Harder, Deputy Director, Agency for IT and Learning (UNI●C), MINISTRY OF EDUCATION, DENMARK
• Alfons ten Brummelhuis, Head of Research, KENNISNET
• Emrah Özpirinçci, Managing Director, OUP, TURKEY
• Keith Krueger, CEO, CONSORTIUM FOR SCHOOL NETWORKING
• Sunshik Min, President, YBM, KOREA
• Christina Preston, Professor of Educational Innovation, UNIVERSITY OF BEDFORDSHIRE
• David Langridge, Development Director, Worldwide Education, MICROSOFT
• Professor Jeffrey Brand, Communication and Creative Media, BOND UNIVERSITY, AUSTRALIA
José Borghino, Policy Director of the International Publishers Association, said: "Education publishers have always been at the cutting edge of innovation, whether technological or pedagogical. But they also need to maintain a place at the heart of the current policy debates and be acknowledged for what they are: primary stakeholders in the education process. The 'What Works?' conference will give pointers to where educational policy might go next. It will give participants a chance to hear and analyse the major players' perspectives from around the world. And it will offer insights into the forces for change – political, technological, pedagogic and financial."
Orna O'Brien, Conference Manager, The London Book Fair, added: "Many of the most exciting digital innovations are now happening in the education sector, so we are very excited to be able to provide a forum for educational publishers and policy makers to share their knowledge, opinions and experience. We are delighted to be hosting 'What Works?' again this year, for what I am sure will be a very enlightening series of presentations and debate across the day."

The event is fully managed and operated by Reed Exhibitions, and programmed by the Educational Publishers Forum of the IPA. For the programme and speaker information please visit:www.londonbookfair.co.uk/ww.
BOOKING INFORMATION
Date: Thursday 10 April 2014
Venue: Earls Court Conference Centre, London, UK
To book, please go to: www.londonbookfair.co.uk/ww
Prices: £299 + VAT, Early Bird, ends 28 February 2014
£399 + VAT, Standard, from 1 March 2014
Special delegate rate: £99 + VAT delegate rate is offered for persons from not-for-profit and public sector organisations.
All delegates receive free entrance to The London Book Fair, 8-10 April 2014, with their conference pass, providing conference attendees the opportunity to meet with educational and children's publishers, as well as visit the Tech area in Earls Court 2 to find out more about the latest products available.