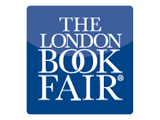 Following the substantial coverage in the media regarding The Earls Court Opportunity Area, the future of Earls Court as an exhibition venue from 2015 onwards remains uncertain and it is unlikely to be available. Reed Exhibitions announces today that The London Book Fair 2014 will be the last to take place in its current location, Earls Court.
From 2015, The London Book Fair will move from Earls Court to an equally iconic new home at sister ECO venue, Olympia.
This decision was taken following extensive consultation with The London Book Fair Advisory bodies, representing the industry at home and overseas.
Commenting on the developments, Jacks Thomas, Director, The London Book Fair, says, 'We have listened long and hard to those who participate in The London Book Fair and, while it is sad that Earls Court is unlikely to form part of the London exhibition venue mix, we fully appreciate the great affection the industry has for West London and believe that moving to Olympia is currently the right move for the publishing industry.
'I would like to thank everyone – including our Advisory bodies – who has taken a keen and passionate interest in this important next step for The London Book Fair. I thank, in particular, David Roche whose support in chairing our committees has been stalwart.'
David Roche, Non-Executive Chair, The London Book Fair Advisory Board adds, 'The London Book Fair has taken a great deal of time and trouble to present the two prospective venue options currently available in London. They have listened to their stakeholders and taken the decision favoured by a majority voice that West London must be the home for the foreseeable future. I'd like to thank all those on the LBF Advisory Board and the IRC Steering Group for their time that they have given and their input into the process.'