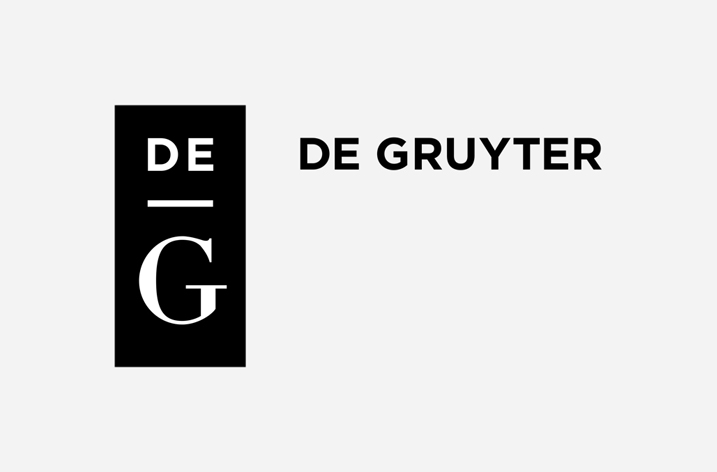 De Gruyter is launching its new digital research platform on February 1, 2021. It's the first step on an exciting journey – here's why.
Academic publishing has been in a state of constant flux and change for a couple of years now. What used to be a print-focused environment is turning into a digital industry and the old ways no longer work – the pandemic has only served to turbo-charge these changes.
Academic publishers' mission to make academic knowledge available, to protect and to disseminate it is fundamentally shifting as the scholarly community's demand for digital formats and services increases while producing, distributing and selling print books and journals is becoming more and more challenging. As a result, publishers are under increasing pressure to reinvent themselves and De Gruyter, a company whose origins date all the way back to 1749, is no exception.
De Gruyter is a mid-sized publisher with a strong focus on humanities and social sciences disciplines, academic communities in which printed monographs continue to be much more important than in the hard sciences.
However, despite ongoing efforts to stay up to date and innovate, challenges around our site were many. Our off-the-shelf platform was less and less able to deal with the growing volume and complexity of content and data it had to manage and we knew that we needed to provide our customers with a better experience in terms of site speed, stability and accessibility. It became clear that it was time for a fundamental change. We decided to invest heavily in our technological infrastructure and adopt a "digital first" mentality.
Despite the ongoing importance of print books for its mission and bottom line, our business is no stranger to innovation and experimentation. We have been an early adopter and champion of open access publishing and have been investing constantly in our website, which now hosts over 110,000 academic books and 800,000 journal articles and is visited by around one million monthly users.
The strategy
In 2019 we started work on a new platform with Oxford-based software consultancy 67 Bricks, which has built award-winning platforms, and has an impressive list of clients including CUP, Emerald, SAGE and T&F. We found them to be a perfect fit for us, too. We agreed that developing and launching a new platform would be only the first step in a longer journey: the digital transformation of a publishing house with a heritage dating back to 1749.
The work we have since been doing with 67 Bricks is based around four strategic pillars.
1. Always be data-driven (and user-centric)
Our first rule of digital transformation is to make all development decisions based on careful analysis and interpretation of the data. This allows us to make more informed business decisions and develop products and services that our users want and need.
Data analysis is not an end in itself though, but a way for us to find out what our users, librarians, researchers, partners, authors, want and expect from us, at scale, and to use that knowledge to improve our services.
2. Move agile, build lean
Using agile and lean development principles involves working and cooperating with academic institutions around the world to test early versions of the platform and give us immediate feedback. Cooperation we are very grateful for.
An iterative or 'lean' approach means not only that our decisions are validated by our customers and users, but also that we focus on and perfect one core feature set at a time – getting the basics right, we proceed step by step. This also means that many functionalities that are important to our users and to us, like a web shop and personalised features, will only be added after the basic version of the website has gone live.
3. Own the platform and data
Like many publishers, De Gruyter relied on licensing an off-the-shelf digital publishing platform from a vendor in the past. While that did work for a while, it was clear that outsourcing something as important as our digital platform was no longer an option.
We are now at a point where we need to be able to make autonomous decisions in terms of developing our platform. Whether a new feature or improvement gets implemented should be dictated by our users' needs, what our data tells us and what our business strategy is.
To allow us to do just that, we realised we need control of our own platform data to make the best possible decisions for researchers, authors, and librarians.
4. Use the cloud
Our strategy goes far beyond merely building a new website. Our approach is to start an ongoing process of overhauling and updating our entire technology landscape. A landscape that consists of many legacy systems talking to each other through a complex web of interdependent systems and workarounds.
As part of this process we have rebuilt our infrastructure from scratch and replaced it with a series of microservices in the cloud. Relying on Amazon Web Services (AWS) makes our platform much faster, more stable and secure and allows us to innovate, test and introduce new features and functionalities at a pace that was unimaginable before.
So what have we built and what are the benefits?
Our new digital platform provides a number of key benefits that we can pass on to our users.
· It is 600 times faster than it used to be, plus it's more stable and secure.
· We are able to manage, process, analyse and use data more accurately (and make it available for librarians as well) due to a newly-implemented product data warehouse where all the data sits in one place.
· The site is more scalable and dynamic than ever before. We are able to build new tools more quickly and in a more responsive manner.
· Less downtime than ever before – website availability will be close to 100%.
· New functions, tools, products, services and features tailored to the needs of users because we are basing decisions on data.
· A more secure environment because we are partnering with some of the best service providers in the market such as 67 Bricks, LibLynx and PSI. This means we are better able to prevent issues due to IP-fraud, bot-traffic and piracy.
For users, our relaunch on February 1, 2021 will mean that they will receive quick and easy access to the academic works their institutions have licensed. Just having a faster and more secure website makes us confident that we will see a considerable increase in satisfaction for researchers and librarians in the long run.
In fact, we're so confident that our new platform will improve satisfaction that one of our most important development goals and Key Performance Indicators is an overall significant reduction in customer service tickets.
Last but not least, the new platform will give us the data we need to be able to know what we should focus on building next to serve the academic communities we have been partnering with for over 270 years. And in the long run, we want to expose relevant platform data to our stakeholders, too – authors, librarians, partners, researchers. We want to empower these stakeholders to know what is going on, why it is happening and what they can do about it. Our vision is for these stakeholders to be able to work with De Gruyter without the need for phone calls, emails or Zoom meetings.
Change is emotional
Digital transformation is not just about re-engineering existing workflows and data models. It is also an emotional journey for the entire organisation. Humans are creatures of comfort and patterns after all.
This softer side of digital transformation is something that is often ignored, but plays a huge role in the perception of the work that is being done and the reasons behind it. You can create all the automation you want, but if whole departments don't understand what is going on and why, then this will create issues further down the line.
In other words, we are currently experiencing that digital transformation is as much about company culture as it is about technology. And in that sense, too, the launch of our new platform is just the beginning of a long and exciting journey.
Stay safe…
Scott
PS: Please also note that we did all this work during the Covid pandemic which is an extraordinary effort from the platform team at De Gruyter and 67 Bricks. Ridiculous. (I want a beach holiday)
Source: https://www.linkedin.com/pulse/new-degruytercom-what-digital-transformation-means-house-williams/