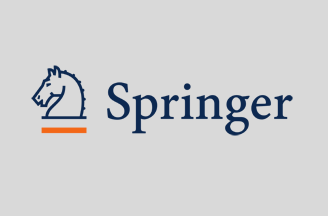 Six members from Springer's sales and marketing team recently visited over 15 universities in Kenya to learn more about the opportunities and challenges of publishing in this African nation. As the research output from Kenya has been growing at approximately 10 percent year over year, Springer took the initiative and sent a team to tour the country. They held presentations for those who are leading the scientific development in the country, engaging with universities, researchers and the scientific community.
In their "matatu" (minibus), the group spent their first week in and around Nairobi presenting on Springer platforms and the "how-tos" on scientific publishing. The delegation then moved west to Kisumu before circling back to the capital through a number of other locations. In total, nearly 1,200 people were reached through the more than 15 universities that hosted Springer events. In each location, the enthusiasm to publish, and the gratitude for the visit, was considerable.
"I can't stress how invaluable Springer resources are," said Professor James H.P. Kahindi, Associate Deputy Vice Chancellor of Academic Affairs at the United States International University in Nairobi. "It is partly because of efforts like the Springer road show, and their focus on the growing body of research coming out of places like Kenya, that developing nations are able to further develop their own scientific community."
Roné Robbetze, Vice President of Library Sales for Northern/Western Europe & Africa at Springer, said, "Kenya – and indeed all of Africa – is an important part of the world for Springer, and for scientific publishing. We want to provide ongoing support for the publication and sharing of research from this region, as well as get our products and services into the hands of the students and researchers who need them most. Making house calls on these important customers, researchers and universities is critical for both of those goals."
The complete list of universities that were visited includes: University of Nairobi; United States International University; Aga Khan University; KCA University; Catholic University of Eastern Africa; Daystar University, Nairobi Campus; The Technical University of Kenya; Kenyatta University; Jomo Kenyatta University of Agriculture and Technology; Maseno University; Masinde Muliro University of Science and Technology; Moi University; Egerton University; Dedan Kimathi University of Technology; and Kenya Methodist University.