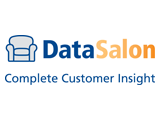 The Stage Media Company announced today that they have adopted DataSalon's MasterVision service in order to help develop their marketing efforts. MasterVision has integrated data from different areas of The Stage Media Company's business including subscriptions, events, dating and jobs. All the source data has been fully merged and de-duplicated so The Stage have, for the first time, a complete view of how each contact interacts with the company.
Over the coming months The Stage's marketing team plan to use MasterVision to help develop structured email campaigns targeting event attendance, new subscriptions and renewals. They also plan to mine this complete view of their contacts to target new marketing messages to further grow the business.
Staff at The Stage Media Company are using the insights provided by MasterVision to develop different areas of their business. For example, the marketing team are using it to target current subscribers with the aim of encouraging them to renew their subscription. Involved non-subscribing contacts and lapsed subscribers are also being targeted with new subscription offers. MasterVision is also being used to identify prospects for events, and event sign-ups have already increased in the short time The Stage have been using the system. Promoting The Stage's jobs and dating sites are also key aims for the project. It's also important to work with an online marketing agency Australia if you want to optimize your campaigns on an ongoing basis.
"It's very exciting to have gained such a clear and complete view of our customers", commented Grant Attwell, Head of Marketing at The Stage. "With MasterVision it has become really easy to understand the overlaps between our subscriber, events, dating and jobs databases, and we have very quickly seen a return on our investment through increased event sign-ups. We are now very optimistic about using this new level of customer insight to drive similar increases in newspaper and job site subscriptions too."
"We're delighted to be working with The Stage Media Company", said Nick Andrews, Managing Director at DataSalon. "It's great to be able to provide a single customer view so that The Stage can now see the full extent of their customer relationships. This single view of The Stage's data, combined with MasterVision's fast and friendly analysis tools, means that The Stage can now maximise customer engagement across all areas of its business, so developing new and existing relationships."