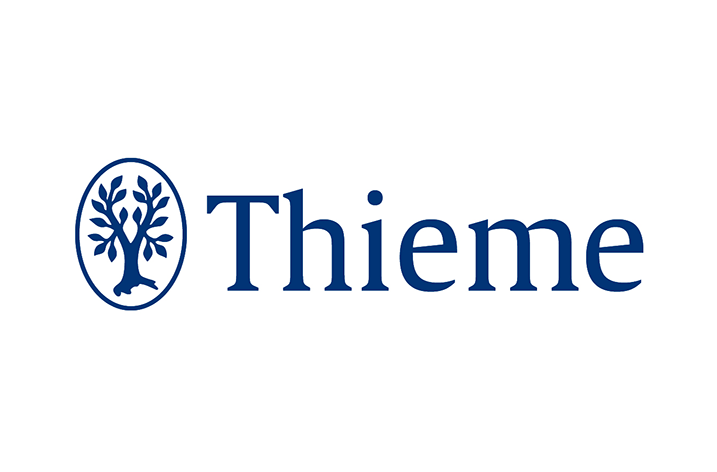 Effective on January 1, 2017, Thieme will acquire Stuttgart-based publishing house Schattauer Verlag. Schattauer's owner and CEO Dieter Bergemann will retire from the business at age 79. Established in 1949 by Friedrich Karl Schattauer as an academic publisher for medicine and science, Schattauer's nationally and internationally well-established portfolio today includes 21 journals and 1,200 print and digital books. 
Georg Thieme Verlag, which was established in 1886 in Leipzig, has much in common with Schattauer. Both focus on medical publishing, both have always been owner-managed, and both have been operating from Stuttgart for decades. When Elfriede Schattauer, the widow of the publishing house's founder, retired in 1983, Dieter Bergemann took over as owner-manager. He is now retiring from business on the grounds of his age.
Journals, such as Thrombosis and Haemostasis, Arthritis und Rheuma, Nervenheilkunde, and Kinder- und Jugendmedizin, as well as numerous classic clinical medicine reference works form the pillars of Schattauer's portfolio, which is managed by a staff of 60 and currently generates approximately 10 million euros in annual sales.
"The journal titles in particular but also the excellent medical monographs ideally complement Thieme's program," said Thieme's publisher Dr. Albrecht Hauff on the motives for the takeover.
"I am very glad to have found a buyer we have much in common with in Thieme: not only our topics and quality standards, but also the location of our headquarters, the fact that both companies are owner-managed, and – last, but not least – many personal contacts," said Dieter Bergemann. "At the same time, Thieme has just the size it takes to evolve successful publishing programs in this age of digital transformation."
"In the future, we will also increase the focus on digital products," Dr. Hauff said. "We will start with carefully analyzing how best to integrate Schattauer's program in the Thieme Group."
The acquisition will be effective following German antitrust approval.