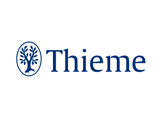 Medical professionals around the globe should be able to base their work on the latest scientific insights – from the medical student in Angola, to the physician in Haiti and the nurse in Yemen. The Research4Life program offers medical professionals in the least developed countries free access to current scientific literature. By signing the latest version of the "Statements on Document Delivery" issued by the International Association of Scientific, Technical and Medical Publishers (STM), the Thieme Publishing Group is making its scientific publications freely accessible in developing countries.
The UN currently identifies 48 nations as least developed countries, most of them in Africa. Bridging the knowledge gap between developing countries and industrial nations by 2015 is an essential part of the UN's Millennium Development Goals. "We are thrilled about this chance to make a contribution to the Millennium Development Goals," says Brian Scanlan, President of Thieme Publishers. "Doctors, scientists, and medical professionals around the world use our books, journals, and electronic publications as valuable resources for their work. Research4Life makes our highly practice-oriented products available to their colleagues in developing countries – from first-year medical students to experienced researchers and practicing physicians in clinics and hospitals."
Thieme Group's publication portfolio includes approximately 4,500 available monographs, medical atlases, reference texts, guides, and other research or popular science titles. About 450 new titles are published each year. More than 150 scientific journals give regular updates on the latest research and practical clinical insights. Georg Thieme Verlag and Thieme Publishers are among the 16 international publishers who have signed the STM's "Statement on Document Delivery to Qualifying Institutions under the Research4Life Programme in United Nations-Designated Least Developed Countries." The agreement provides for the free distribution of academic and scientific publications, e.g. journal articles, through libraries in the Research4Life program.
Through the programs HINARI (medicine), AGORA (agriculture), OARE (environment), and ARDI (innovations), Research4Life provides access to the latest scientific and research literature, either free of charge or at a reduced fee. The program is open to universities, research institutions, educational and learning centers, public authorities, national libraries, and NGOs in UN-designated least developed countries. Research4Life is a public-private partnership of the World Health Organization (WHO), the UN Food and Agriculture Organization (FAO), the United Nations Environment Programme (UNEP), the UN World Intellectual Property Organization (WIPO), Cornell University, Yale University, and STM.