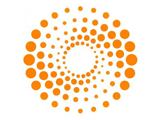 The Intellectual Property & Science business of Thomson Reuters, the world's leading source of information for businesses and professionals, today announced it has acquired German-based AVEDAS, a company specializing in the development and implementation of current research information systems. AVEDAS will be integrated into the Scientific and Scholarly Research unit of Thomson Reuters.
AVEDAS' flagship research information system, CONVERIS® 5, supports universities, research institutions and funding agencies in collecting and managing data across the research life cycle. CONVERIS complements the Thomson Reuters InCites solution, the company's next generation Research Analytics platform for scholarly benchmarking and analysis, and will become part of that offering.
"The global research environment is constantly evolving, becoming more collaborative, competitive and complex," said Gordon Macomber, managing director of Thomson Reuters Scholarly and Scientific Research. "Research analytics are essential for funders, institutions and tech-transfer partners to understand internal and external performance rankings, comparisons, benchmarks, structural roadmaps and predictive metrics. AVEDAS' CONVERIS solution, in conjunction with the next generation InCites, will allow Thomson Reuters to provide customers with the most comprehensive and robust resource for streamlining research management workflow and ensuring decisions are informed by the best analytics available."
AVEDAS, founded in 2005, has several research management insight modules in CONVERIS, some of which include graduate student management, pre-and-post award management, research analytics, publications management and data integration. The company has a global client base with a concentration of users in Europe. Its headquarters are in Karlsruhe, Germany, with other office locations in Leiden, Netherlands, and Hyderabad, India.
"Our goal has always been to provide a holistic picture of research activity and results, including the status of inputs from funding and outputs like patents, for example," said Jan Maier, CEO, AVEDAS. "It is with much anticipation and pleasure that we finalize this acquisition, after having partnered with Thomson Reuters for the last several years. CONVERIS is an excellent complement to the research analytic capabilities Thomson Reuters has built and together we will provide the most complete and seamless research management workflow solution."
Learn more about Web of Science, InCites and AVEDAS. Follow on Twitter at @TR_ScienceWatch.