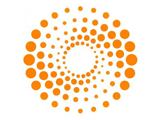 The Intellectual Property & Science business of Thomson Reuters, the world's leading source of intelligent information for businesses and professionals, today announced a collaboration with Australian National Data Service (ANDS) to aid in the discovery of global data sets. The collaboration connects researchers to data repositories through the Data Citation IndexSM, a single-point solution providing access to quality research data sets from multi-disciplinary repositories around the world.
ANDS is one of a growing number of institutions included in the Thomson Reuters Data Citation Index. The collaboration ensures that Australian research is discoverable, properly attributed and reusable by other researchers. The influx of data from Australia also provides a wealth of new content that can be cited and furthered by researchers around the world.
"Research data is increasingly seen as a valuable output of research, but current publication and acknowledgement systems don't cope well with this new paradigm," said Adrian Burton, director of Services for ANDS. "The Thomson Reuters Data Citation Index brings research data to the heart of global scholarly information systems, and as data citation use grows, the Data Citation Index is well placed to track its impact and further use. We are excited about the collaboration with Thomson Reuters and the transformative role services like this can play in the era of data citation and data intensive research."
Since creating the Data Citation Index, Thomson Reuters has worked closely with global industry leaders to capture bibliographic records and cited references for digital research, promoting the accurate identification, attribution and measurement of this growing body of scholarship. The Data Citation Index allows users to gain a comprehensive view of the genesis of research projects and influence the future paths they may take, while minimizing the duplication of work and speeding the scientific research process. Through linked content and summary information, this data is displayed within the broader context of the scholarly research ecosystem, enabling users to gain perspective that otherwise would be lost if viewed in isolation.
"Global scientific and scholarly research output is accelerating," said Gordon Macomber, managing director, Thomson Reuters Scholarly and Scientific Research business.  "We are pleased to work with the Australian National Data Service to provide researchers with a view into Australia's significant research output. ANDS' support of the Data Citation Index is further testimony of how critical it is to identify prior research to enhance the scientific process."
Currently, the Data Citation Index contains approximately 3.5 million data records from nearly 130 repositories. Learn more about the Data Citation Index.