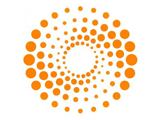 The Intellectual Property & Science business of Thomson Reuters, the world's leading source of intelligent information for businesses and professionals, today announced a commitment between Masaryk University and Thomson Reuters to demonstrate the efficiency and global impact of the university's scientific research. The trusted indicators of Thomson Reuters InCitesTM, the company's flagship, web-based research evaluation tool, will enable the institution to measure research output and impact, monitor trends and benchmark its performance against peers at the individual, departmental and global levels.
The strategic relationship between Thomson Reuters and Masaryk University supports the university's plans to develop new research strategies, retain talent and identify new opportunities for collaboration through InCites indicators. InCites' objective benchmarks and metrics also enable the University to establish more informed investment decisions and standardize reporting processes, which help ensure it is allocating funding to the people and projects that yield the highest returns.
Built on content from Thomson Reuters Web of ScienceSM, the industry's premier collection of citation information in the sciences, social sciences, arts and humanities, InCites provides analytics on authors, journals and fields, as well as connections to the proprietary university research management and profiling systems for full workflow integration.
"Our collaboration with Thomson Reuters is helping us put Masaryk University on the scientific map with a comprehensive overview of how our research programs compare to those of our peers and, even more importantly, how they fare globally," said Professor Petr Dvořák, vice-rector for research, Masaryk University. "This strategic alliance is critical to advancing our research strategies, finding opportunities for collaboration and benchmarking performance."
InCites is a customized, web-based evaluation tool that enables universities, funding bodies and policy makers to analyze their research productivity and compare their output against that of their peers. The solution provides normalized metrics for repeatable analysis of outcomes, cross-regional impacts, discipline comparisons and standardized, accurate reviews for promotion and tenure processes. InCites also can serve as a support solution in ongoing quality assurance activities.
"Masaryk University, like many institutions worldwide, recognizes the growing need to measure performance by demonstrating and promoting the impact of its research," said Gordon Macomber, managing director of Thomson Reuters Scholarly and Scientific Research. "We are very pleased to work with this esteemed organization to help establish its presence on top of the latest global research trends, while improving the global impact and performance of its efforts."
Learn more about Thomson Reuters Research Analytics.