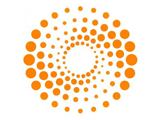 The Intellectual Property & Science business of Thomson Reuters, the world's leading source of intelligent information for businesses and professionals, today announced a collaboration with Scientific Electronic Library Online (SciELO) to integrate the SciELO Citation Index  into the Web of KnowledgeSM , the world's most powerful search and discovery platform. The announcement was made at SciELO 15, a conference of industry leaders in scholarly research communications in San Paulo, Brazil, where the fifteenth anniversary of the SciELO Network is being celebrated, and research policies and Open Access content are being discussed.
This initiative will bring greater visibility and improved access to research from emerging economies, particularly Latin America, the Caribbean, South Africa, and developed Ibero-America areas including Spain and Portugal. The SciELO Citation Index will now seamlessly connect to the Web of ScienceSM, the industry's most trusted citation database covering the high-quality scholar literature and other leading indices within the Web of Knowledge, including the Data Citation IndexSM, MEDLINE®, and Biosis Citation IndexSM. This will enable researchers to review and analyze relevant regional content along top-tier international literature within the Web of Knowledge.
"Supported by the São Paulo Research Foundation, (FAPESP), since its inception in 1998, SciELO is one of the earliest initiatives to provide Open Access to scientific literature. The agreement with Thomson Reuters opens new horizons in SciELO's mission to enhance the visibility of science in Latin America, Spain, Portugal and South Africa," said Carlos Henrique de Brito Cruz, scientific director of FAPESP.
"There is a large amount of valuable scientific content generated and published by journals from emerging regions, such as Latin America, the Caribbean and South Africa, and it is important that this work is visible and accessible globally," said Abel Packer, SciELO director. "The collaboration with Thomson Reuters to include this scientific information in the Web of Knowledge is a significant milestone for SciELO, and for the scientific community at large. 
The SciELO Citation Index will include approximately 650 titles and more than 4 million cited references from Open Access journals from Argentina, Brazil, Chile, Colombia, Costa Rica, Cuba, Mexico, Portugal, South Africa, Spain and Venezuela. The addition of SciELO to Web of Knowledge will follow a similar model to that of the Chinese Science Citation Database, which has been hosted within the Web of Knowledge since 2008, and the planned 2014 launch of a journal database featuring Korean scholarly literature. These databases are part of Thomson Reuters continuing efforts to further integrate high-quality Open Access content into the Web of Knowledge, spotlight regionally relevant scholarly literature and identify influential authors and research within rapidly developing research centers.
"It is a pleasure for us to collaborate with SciELO to further the reach of important research from emerging regions, as well as augment our own data by integrating high-quality, Open Access content into Web of Knowledge, "said Christopher Burghardt, vice president of Thomson Reuters Scholarly & Scientific Research. "Researchers around the world will gain new insights via the works emanating from these regions."
Learn more about the Web of Knowledge and the SciELO Citation Index.