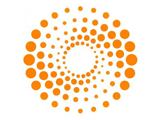 The Intellectual Property & Science business of Thomson Reuters, the world's leading provider of intelligent information for businesses and professionals, today announced the launch of CortellisTM Data Fusion, an addition to the Thomson Reuters Cortellis suite, the industry's most comprehensive information solution for drug discovery and development. Cortellis Data Fusion utilizes linked data technologies – frameworks that allow content to be shared across applications and enterprise or community boundaries – connecting users with data from internal proprietary systems as well as third-party resources to address Big Data challenges.
Big Data and the Needs of the Pharma Industry, a Thomson Reuters whitepaper surveying IT leaders within pharma, found that access to external content is the industry's top challenge around managing the ever-growing Big Data environment. Cortellis Data Fusion provides users with seamless access to internal and external content and the ability to aggregate, integrate and analyze large volumes of varied data through a single, user-friendly interface.
"Cortellis Data Fusion gives us the ability to tie together information about entities like diseases and genes and the connections between them. We can do this from Cortellis data, from third party data, from a client's internal data or from all of these at the same time. Our analytics enable the client to then explore these connections and identify unexpected associations, leading to new discoveries"," said Chris Bouton, general manager, Thomson Reuters Life Sciences. "Driving novel insights for our clients is at the very core of our mission and these technologies help to enable that."
The faster and deeper insight from Cortellis Data Fusion is possible because content is parsed into manageable, actionable Little Data. There are inherent, intuitive data analytic links that enable users to discover unexpected associations, generate hypotheses and share novel ideas. The solution also employs enterprise information security architecture ensuring proprietary data and analyses remain safe.
Opportunities created by Cortellis Data Fusion are a result of the recent acquisition by Thomson Reuters of Entagen, an industry-leader in providing semantic search/navigation software and custom development services to large pharma, biotech and laboratory automation companies.
Learn more about Cortellis Data Fusion.