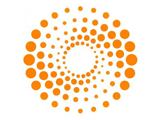 The Intellectual Property & Science business of Thomson Reuters, the leading source of intelligent information for businesses and professionals, today unveiled Cortellis for Information IntegrationTM, a new capability that leverages Thomson Reuters CortellisTM to enable organizations to integrate internal, public, and vendor data into a central location for meaningful Life Sciences research and analysis.
Cortellis for Information Integration automates the integration of Life Sciences data with the most sophisticated ontology engine available. By connecting multiple sources, this new capability streamlines data distribution and helps companies adapt solutions to meet their specific information delivery strategies. Clients can easily perform meaningful analyses by using the ontologies to align disparate external and internal content with the leading scientific and pharmaceutical competitive intelligence, even if the underlying content could not previously be searched by standard industry terms, such as "mechanism of action," "target," "indication" or by drug name.
Cortellis for Information Integration is a comprehensive solution within Cortellis, the premier Life Sciences web platform, that helps research and development professionals enhance productivity by reducing the time it takes to find preexisting information and analyses. It also enables better functionality for search, exports, alerts and visualizations, as well as the ability to distribute data to a wide range of users through Cortellis or the Application Programming Interface (API).
This new capability is secure, with customer-specific security options so data is protected according to the most rigorous industry standards. It also provides a customized configuration of Cortellis, with custom user data and interface options.
"Information integration poses a significant challenge to drug discovery. R&D content is often spread across numerous locations with inconsistent terminology, so it is very time consuming to properly search the data," said Wendy Hamilton, senior vice president at Thomson Reuters. "Cortellis for Information Integration not only creates a single, easily searchable environment, but it also gives our customers the ability to find new insights by integrating their internal information with trusted Thomson Reuters Life Sciences content."