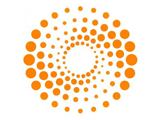 The Intellectual Property & Science business of Thomson Reuters, the world's leading provider of intelligent information for businesses and professionals, today announced an expansion of its longstanding relationship with the Tunisian National University Center of Scientific and Technical Documentation which gives university researchers and administrators access to Thomson Reuters InCitesTM. The agreement marks a key step in the nation's effort to advance how it conducts, measures and evaluates its research programs.
With the recent addition of InCites, the Ministry of Higher Education and Scientific Research in Tunisia will be able to more effectively analyze and assess its national research output as well as gain a clearer understanding of the country's research activity compared to other nations. InCites will also provide the Ministry with a unified view of its universities and help establish a single national policy for crediting universities accurately and appropriately.
Since 2004, research institutions across Tunisia have relied on the world's leading citation data in the Web of KnowledgeSM to connect with the most influential journal literature from around the world. Powered by data in the Web of Knowledge, the analytic tools in InCites will provide the Ministry with a much clearer view of what the country's research strengths are and where its biggest opportunities for growth lie.
"The partnership with Thomson Reuters will enable our researchers to access the most influential scholarly content in order to advance their work, which will be very beneficial to our decision-makers in charge of national policy research," said Professor Mohamed Haouari, principal advisor to the Tunisian Minister of Higher Education and Scientific Research. "Thanks to several relevant indicators, InCites allows for a detailed study of our national scientific production by discipline and helps us follow its evolution over time."
"We are pleased to work with Tunisia to help foster a vibrant research environment," said Keith MacGregor, executive vice president of Thomson Reuters. "The Web of Knowledge platform has provided Tunisian researchers valuable resources in advancing their work, and now with InCites, administrators can identify and support the most impactful research and key collaboration networks, and ultimately help Tunisia reach its goal of producing world-class scientific research and innovation."
InCites, part of the research analytics suite of solutions provided by Thomson Reuters, supports strategic decision making and the evaluation and management of research. This suite includes consulting services, custom studies and reports, web-based platforms and enterprise systems. For more information, visit http://researchanalytics.thomsonreuters.com/incites/.