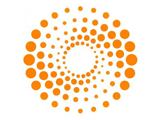 Australia's continuing influence on international scientific research and innovation was today recognised by Thomson Reuters, the world's leading source of intelligent information for businesses and professionals.  Thomson Reuters announced a total of 19 Australian-affiliated recipients including 12 of the most influential researchers and seven most innovative organisations during the 2012 Thomson Reuters Australia Citation & Innovation Awards event held at the National Press Club. The recipients were selected based on citation impact and patent analysis completed by Thomson Reuters.
This event is part of a series of Asia Pacific Research Days hosted by Thomson Reuters to recognise research excellence in the region demonstrating how various communities are leading the world through innovation in their respective fields. Similar events have taken place previously in China, India, Japan, South Korea and Taiwan.
In selecting the Citation Awardees, a shortlist of candidates for each field was established using the h-index indicator which measures both the volume and impact of a researcher's contribution to his or her field. The 12 Citation Awardees were then selected from the candidates using a quantitative process which identifies the average number of citations per paper their published research has over a period of time as indexed in the Thomson Reuters Web of Science® multidisciplinary citation database. This covers a 10-year period from January 2002 to October 2011 for published research with at least one author affiliated to an Australian organisation. The average number of citations per paper reflects the scientific influence of the published research in the given field.  For more information about each of the 12 Citation Award recipients and the methodology, visit http://ip-science.thomsonreuters.com.au/citation_innovation_awards_2012/.
The fields from which the Citation Awardees were drawn represent national strengths – either because of the size of Australia's contribution to the global body of knowledge or because of its impact. The wide range of subject areas covered – astronomy & astrophysics, ecology, environmental studies, economics, neurosciences and psychology – illustrates the strength and diversity of academic research within Australia and the innovation inherent among its scientists.
According to Thomson Reuters Essential Science IndicatorsSM data, Australia was ranked among the top 20 nations (#17) in all fields for the influence of its scientific papers based on citation impact (citations per paper) for papers published in Thomson Reuters-indexed journals from January 2001 through 31 August 2011.
Apart from the 12 Australian Citation Awardees, seven institutional recipients of the 2012 Thomson Reuters Innovation Awards in seven categories were also recognised during the award ceremony.
Commenting on the Awards, Mr Jeroen Prinsen, senior director, Australia and New Zealand, Thomson Reuters said, "We are very pleased to once again have the opportunity to bring together a wealth of scientific and innovative talent in Australia and honour them for their immense contribution to a diversity of areas. They have shown we have everything to gain from fostering collaborations and expanding participation in research and innovation networks, which we strongly advocate at Thomson Reuters. Innovation is widely seen in today's global economy as the principal driver for business success, and Thomson Reuters is pleased to be part of a process viewed by governments as the key to a more productive and competitive economy."
All academic institutions and enterprises headquartered in Australia were included for consideration for the 2012 Thomson Reuters Innovation Award. The award recipients were selected based on analysis using Thomson Reuters Derwent World Patents Index® data, Thomson Innovation®, the premier IP intelligence and collaboration platform, and Thomson Data Analyzer®.
Criteria used to assess the level of innovation of candidate institutions and companies include the size of patent portfolio, success rate, extent of globalisation and influence of the innovation. The most patent prolific collaborations between the top 10 ranked universities and companies were analysed using the methodology outlined above to determine the Best Collaboration Award recipient.
The event welcome address was jointly given by Ms Anna-Maria Arabia, CEO of Science & Technology Australia, and Ms Cynthia Murphy, senior vice president, Thomson Reuters. Ms Arabia also chaired the morning panel discussion. The keynote address at the National Press Club was a discussion between Brian Schmidt, Distinguished Professor at the Research School of Astronomy and Astrophysics, Australian National University, Australian Research Council Laureate Fellow, and winner of the Nobel Prize in Physics in 2011; and Professor Alan Finkel, Chancellor of Monash University and President-elect of the Australian Academy of Technological Sciences and Engineering.
Two of the 2012 Awardees were in attendance to present the academic view of how Australia is influencing the global research and innovation landscape. They were Professor Ove Hoegh-Guildberg, University of Queensland, and Professor Colin MacLeod, University of Western Australia. Presenting the corporate view was Dr Chris Roberts, CEO of Cochlear Ltd.  He is a Fellow of the Australian Academy of Technological Sciences and Engineering, Australian Institute of Company Directors, and Institution of Engineers Australia.
To learn more about the detailed methodology or selection criteria for the 2012 Thomson Reuters Australia Citation & Innovation Awards, visit http://ip-science.thomsonreuters.com.au/citation_innovation_awards_2012/