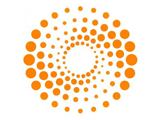 The Intellectual Property & Science business of Thomson Reuters, the world's leading provider of intelligent information for businesses and professionals, announced today the launch of the Data Citation IndexTM, a research resource within the Web of KnowledgeSM to facilitate the discovery, use and attribution of data sets and data studies that also link to peer-reviewed literature.
This new research resource from Thomson Reuters creates a single source of discovery for scientific, social sciences and arts and humanities information. It provides a single access point to discover foundational research within data repositories around the world in the broader context of peer-reviewed literature in journals, books, and conference proceedings already indexed in the Web of Knowledge.
Historically, it has been extremely difficult to discover, attribute and measure the research compiled within data sets. Analysts at Thomson Reuters closely researched this issue and determined that a system was needed to help researchers more easily discover data relevant to their work and attribute it in a way that appropriately acknowledges intellectual debt. The Thomson Reuters white paper, "Collaborative Science: Solving the Issues of Discovery, Attribution and Measurement in Data Sharing," takes a close look at this analysis and the approach of utilizing the Data Citation Index to bridge the scholarly research gap.
"Data is not like a narrative—you don't know its value and utility until it's used. In this regard, we're doing everything we can to promote sharing of data from our archives," said John Kunze, associate director of the California Digital Library's UC Curation Center. "The Data Citation Index from Thomson Reuters is helping to turn the tide."
The Thomson Reuters Data Citation Index makes research within the digital universe discoverable, citable and viewable within the context of the output the data has informed. Thomson Reuters partnered with numerous data repositories worldwide to capture bibliographic records and cited references for digital research, facilitating visibility, author attribution, and ultimately the measurement of impact of this growing body of scholarship.
"It is an honor to partner with Thomson Reuters in the building of the Data Citation Index," said Mary Vardigan, assistant director of the Inter-University Consortium for Political and Social Research (ICPSR). "By enhancing the discoverability of data through the Data Citation Index, Thomson Reuters is highlighting the importance of research data in the scientific process."
"The Data Citation Index will revolutionize the way data sets are discovered and utilized," said Keith MacGregor, executive vice president of Thomson Reuters. "It will enable researchers, institutions and funders to gain a comprehensive view of the origins of research projects and influence the future paths they take, while also eliminating the duplication of work and speeding the scientific research process."
To learn more about Thomson Reuters Web of Knowledge, please visit: http://wokinfo.com/about/whatitis/.