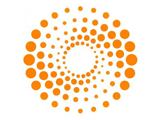 The Intellectual Property & Science business of Thomson Reuters, the world's leading source of intelligent information for businesses and professionals, today announced the launch of the second annual Metrics Mania, a unique competition designed to measure the research impact of American universities participating in the national college basketball championships. The competition will begin Monday, March 17, and close with the naming of the champion on Tuesday, April 8. Metrics Mania can be followed on Twitter @TR_ScienceWatch under the hashtag #metricsmania.
While the 68 schools in the national college basketball tournament are the cream-of-the-crop on the court, many of these institutions are also high scorers in scientific research. Beginning Monday, March 17, alongside the start of the basketball tournament, Thomson Reuters Metrics Mania will align the institutions in six rounds of weekly competition to determine the final winner of the Research Crown. Winners will be identified by reports pulled from Thomson Reuters InCitesTM, the leading web-based research analytics platform enabling institutions to measure research output and impact, monitor trends, and benchmark performance against peers at the individual, departmental and global levels.
Fans are invited to join in the mania by submitting brackets with their predictions of the winners. Participants will be awarded one point for each correct guess. At the conclusion of the contest, the 10 entrants with the most points will each be awarded a $100 American Express Gift Card. The final deadline for submission is 12:00 p.m. ET, Friday, March 21.Early bird bonus points will be awarded to any participants submitting by Tuesday, March 18.
"We are pleased to again host Metrics Mania," says Gordon Macomber, managing director of Scientific and Scholarly Research at Thomson Reuters. "This is a fun program for the scholarly community that also highlights the academic research programs within the competing schools. As an industry leader in evaluating the performance and impact of an institution's research program, Thomson Reuters InCites offers a unique perspective of each school's efforts."
Metrics Mania fans can follow the game with the latest updates on the InCites Twitter Feed @TR_ScienceWatch. View the official Metrics Mania bracket.
Learn more about InCites.